I love my daily to-do lists and my bullet journal, which help keep me productive. But when we're pushing ourselves to lead productive lives, it's often easy to go too far, and we need to remind ourselves to rest and keep things in perspective. When life gets busy and my brain gets cluttered, and overwhelm begins to creep in, I make sure to schedule a mental health day and give myself a well-deserved break.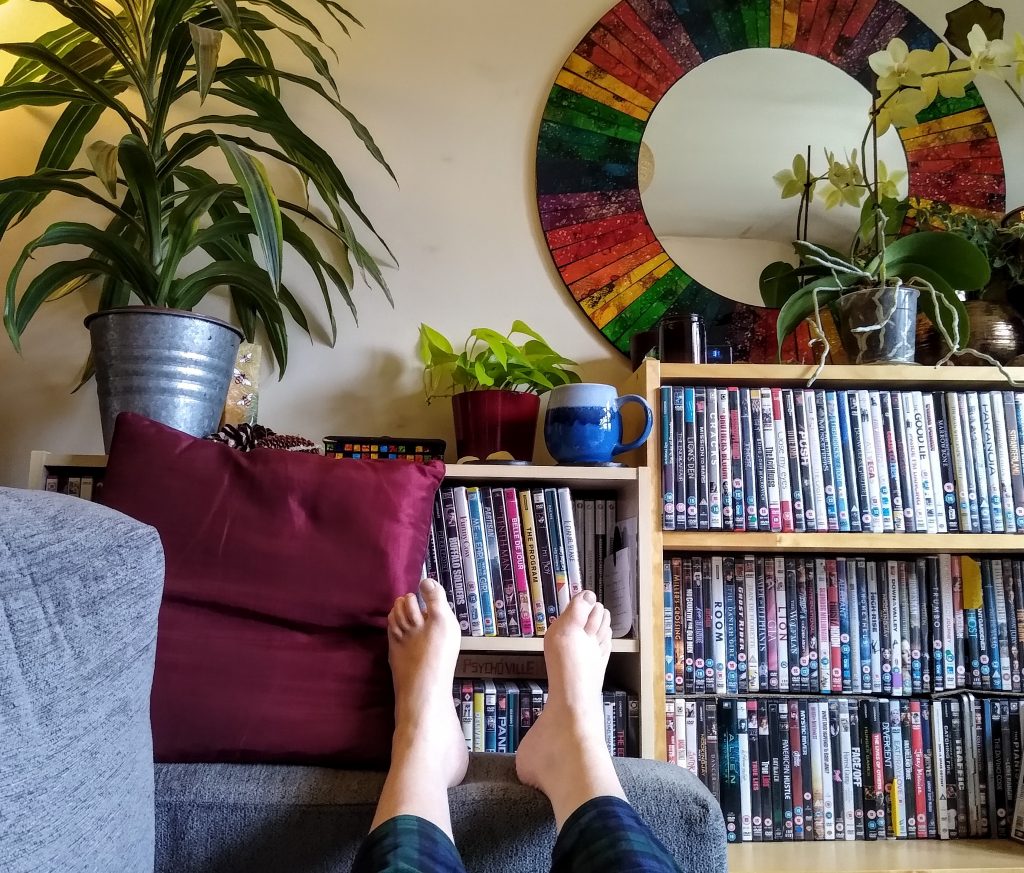 WHAT IS A MENTAL HEALTH DAY?
The main purpose of a mental health day is to slow right down, reduce mental clutter and undo overwhelm. I'm not talking about a sort-your-life-out day or a life reset day: I'm talking about a rest day.
I'm talking about a do-nothing day. A day to decompress and unwind. A day when you truly give yourself permission to strive for nothing, to achieve nothing, to do absolutely nothing, except gently healing and restoring your mind, soul and body.
There are different ways to do nothing. You can mindlessly do nothing – like sitting staring at the TV all day, or lying in bed feeling sorry for yourself all day – but I don't think that's very helpful or healing.
Instead, I suggest choosing mindful and healing activities which will help to clear your mind and revitalise your spirit.
I call this a mental health day, but I recommend not waiting until your mental health is suffering to try it! It is best used as a preventative, not a cure! Doing this once a month works really well for me, and below you can find out exactly how I do it and make sure it's really worthwhile.
HOW TO HAVE A GREAT MENTAL HEALTH DAY
1 – PREPARE FOR YOUR MENTAL HEALTH DAY
As with anything important, it pays to schedule your day in advance and do a few simple things to plan for its success.
First, choose a day when you have no obligations, and can have plenty of time to yourself. If you need to ask for the co-operation of others that you live with, tactfully do so. (But with a bit of planning you could even take your mental health day outside or to a hotel if you needed to!)
The day or evening before, tidy up and do the dishes. Housework is not a desirable activity for a mental health day, and a cluttered space can clutter your mind, so try to start your day with reasonably tidy surroundings if you can.
Buy yourself a favourite foodie treat to indulge in. My favourites are a homemade steak sandwich with crusty bread and caramelised onion chutney, or smoked salmon and asparagus to level up my eggs on toast for breakfast, or a healthy homemade soup with real chicken broth from the freezer. Sweet treats are fair game too! But unhealthy overindulgence isn't part of the plan, so don't choose something that may make you feel bad.
Don't drink alcohol the night before. To make the most of your day of rest you need to be clear-headed, so that your brain can process any nagging problems or troublesome thoughts that are cluttering it up.
Get enough sleep. An early night before your mental health day will help you to get started right in the morning.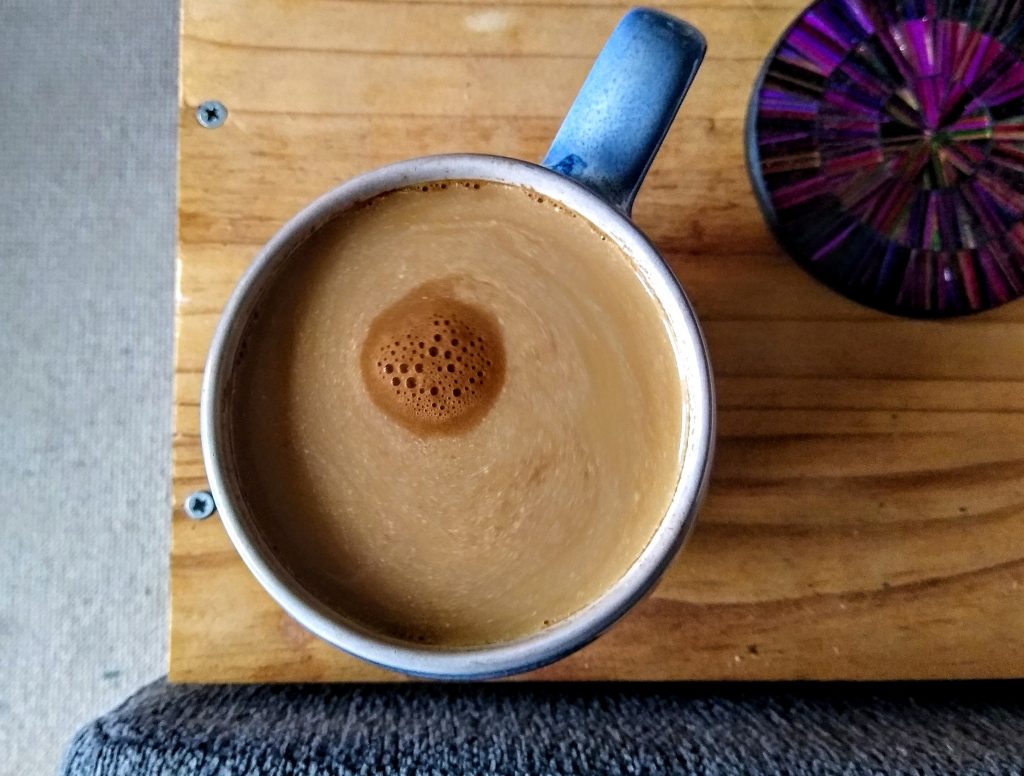 2 – THINGS TO AVOID ON A MENTAL HEALTH DAY
TO-DO LISTS
Remember, you need to give yourself permission to achieve nothing today, except rest and recuperation. It might feel like a rebellion, but it will be worth it! Stop doing for the day and just enjoy being.
OTHER PEOPLE
Okay, you could have a coffee with a friend if it truly brings you rest and joy, but definitely avoid any people that stress you out or bring you down, and make sure to get plenty of time alone too. We need alone-time to truly decompress and focus on ourselves.
SCREENS
You don't have to avoid them completely, but mindless scrolling or TV only adds to mental clutter, and incoming messages usually just give us more to do. If you must check your socials in the morning then do, but I recommend switching off after that and being mindful about all screen time for the duration of the day. For a real detox, don't touch that phone or computer all day. The world will carry on without you!
3 – THINGS TO INCLUDE ON A MENTAL HEALTH DAY
There are certain activities I always try to include in a mental health day, so here are my essentials. Your essentials might be slightly different… but remember to stick to activities which bring you the most rest and healing.
MEDITATION
This is really the number one for calming and clearing a cluttered mind. Even if you're not a regular meditator, I recommend giving it a try on this day. Twenty minutes in the morning and twenty minutes in the afternoon would be perfect.
I learned to meditate from Light Watkins' brilliant book Bliss More. You can see a little of his teaching on Youtube here, or sign up for his 7 day Meditation Kickstart here. Or you could use the popular Headspace app.
BRAIN DUMP OR MENTAL INVENTORY
This is a great way to declutter your mind any day. I love to do a Ryder-Carroll-style mental inventory. But any method of just dumping out all those to-dos and to-remembers will help to clear your head and bring perspective on the contents of your mind.
"Each decision, until it's been made and acted on, is simply a thought. Holding on to thoughts is like trying to catch fish with your bare hands: They easily slip from your grasp and disappear back into the muddy depths of your mind. Writing things down allows us to capture our thoughts and examine them in the light of day. By externalizing our thoughts, we begin to declutter our minds."

Ryder Carroll, The Bullet Journal Method
JOURNALING
You could look at this as another kind of braindump, but I think it's more than that too. Journaling is like a conversation with yourself, and it's not just about your to-dos, but about your feelings, desires, ideas and experiences. It is decluttering on another level, and helps you get to know yourself better too. If you need prompts to get journaling, try starting with 'Right now I feel…' or 'Right now I want…". Or listen to this great Hal Elrod podcast for more ideas.
OUTDOOR TIME
For me this is usually a walk, but it can also just be sitting in the garden and watching nature happen around me. Nature time is enormously healing and calming, and helps us reconnect to where we came from and the natural cycles and order of life.
Walking in nature has even more benefits, as walking is meditative and relaxing in itself, and can help you to process information and solve problems too.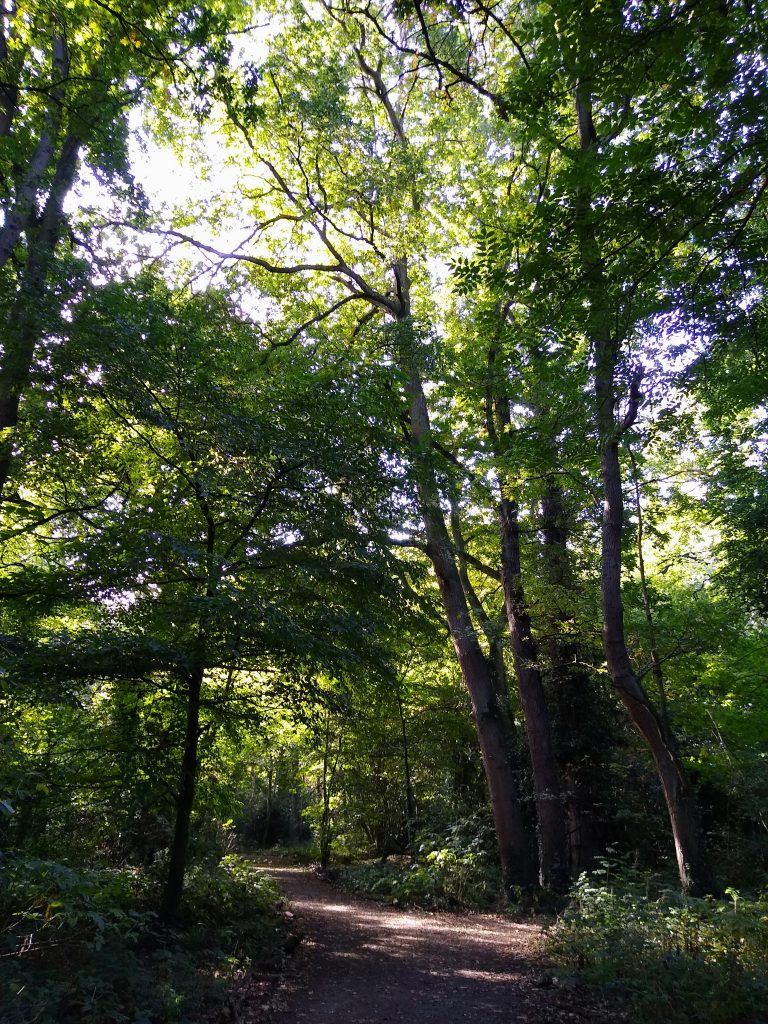 LIGHT EXERCISE
Exercise releases endorphins and lifts the mood, so some light yoga, pilates or sports is another brilliant addition to a mental health day. If I'm not taking a walk in nature, I will at the very least take a few minutes to stretch my body. Mindful movement like this grounds us and helps us to relax.
SHOWER OR BATH
And whatever footscrub, face mask or other treatment makes you feel great. Pampering our bodies feels really good and reinforces feelings of self-love and self-worth
TREAT YOUR SENSES
Light a scented candle or use aromatherapy oils. Wear your snuggliest jumper. Play your favourite music. Give yourself a massage (or go get one!). Enjoy your meals without screens, and don't forget your foodie treat.
4 – OTHER ACTIVITIES FOR A MENTAL HEALTH DAY
The above activities are all very healing and helpful, but they may not take all day. Below are some more activities to rest and nourish your mind on a mental health day. Make sure you vary your activities throughout the day for maximum impact; any activity done for too long can become mindless or start to bog down your thoughts before you even realise it.
READING
This is a favourite for me, as I often don't have enough time for reading during a normal day. But there are lots of types of books: some are like a hug from a friend, while others are like a coach yelling in your face. Try to stick to reading that will nourish and relax you; nothing that will get your brain whirring or stir up unwanted emotions.
PODCASTS
If podcasts are your thing, then listening to one or two can be a great way to relax and nourish your mind. As with reading, don't aim for anything too complex, challenging or in-depth today!
NAPPING
Give yourself permission to sleep in as long as you like, and to nap later if you feel like it, too. Sleep is hugely healing and helps our brains to process information and de-stress. And overtired people overthink and don't always make the best decisions. If you want more sleep, you probably need it! So treat this as a chance to catch up.
HOBBIES, PLAY OR CREATIVITY
You probably have a hobby or creative outlet that brings you joy, and this is a perfect day to spend some time on it. For me, it's writing, though I have a few others I dabble in. Remember not to set your sights on any particular achievement or goal – just relax and enjoy doing it for the pleasure of it. And if you don't know where to start, try colouring in.
MINDFUL TV OR FILM
Vegging out in front of Netflix all day isn't a great way to restore and heal your mind. But watching a carefully chosen movie or show – something you reeeeally want to watch – certainly has its place in a rest day. Just be sure to switch it off afterwards and move on!
SCHEDULE YOUR MENTAL HEALTH DAY NOW
So go on, what are you waiting for? Schedule your mental health day now and give yourself the break you really need. Stop DOING for a change and remember how to JUST BE.
WHAT ABOUT YOU?
If you try this, let me know how you got on. Would you do anything differently to ensure a great and healing rest day?
LIKE THIS POST? PLEASE SHARE!