Last week we were lucky enough to take a holiday for seven days in Shrewsbury. It's a town that's been on my to-go list for a while, and I was not disappointed!
In summer, our adventures tend to be camping trips, focused on enjoying rural or wild places. But the colder months are an opportunity for a different kind of holiday. Autumn/winter city breaks are perfect for enjoying a bit of culture, history, architecture and of course, food and drink.
Taking a trip in November always feels for me like a welcome pause before the madness of December and Christmas. It's also my birthday month, which is a great excuse! November weather is pretty unreliable, and there's always some cold and rain… But the low golden light on the good days is incredible and makes the last of autumn's colours glow, and even the moody, misty days are full of atmosphere.
ABOUT SHREWSBURY
Shrewsbury is an attractive market town, and the county town of Shropshire. The town centre is ringed almost completely by the River Severn, and is packed with timber-framed Tudor and Jacobean buildings, with beautiful historic architecture and detail everywhere you look. In fact I think it's one of the prettiest towns I've seen!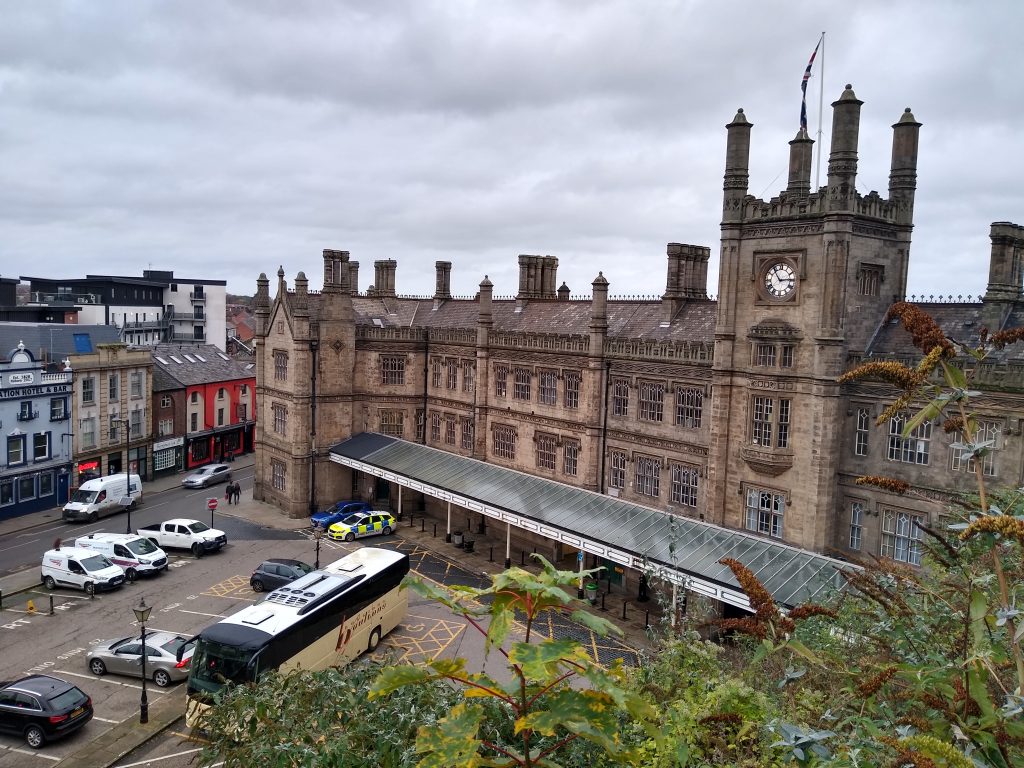 The town has a rich history going right back to around 800 AD, in Anglo-Saxon times. The area used to be part of Wales, and Shrewsbury was the site of many conflicts between the English and the Welsh. By the late middle ages, Shrewsbury was a crucial player in the wool trade, and it remained industrially and commercially important through to the Industrial Revolution and beyond. It contains the first iron-framed building in the world (Ditherington Flax Mill), considered the grandfather to the skyscraper. And nearby is Ironbridge, with the first iron bridge ever built, and Telford with much more industrial history.
Shrewsbury also contains many historic churches, and other cultural links. Charles Darwin was born and began his education here, Samuel Taylor Coleridge lived here, and the Wedgwood family has links here.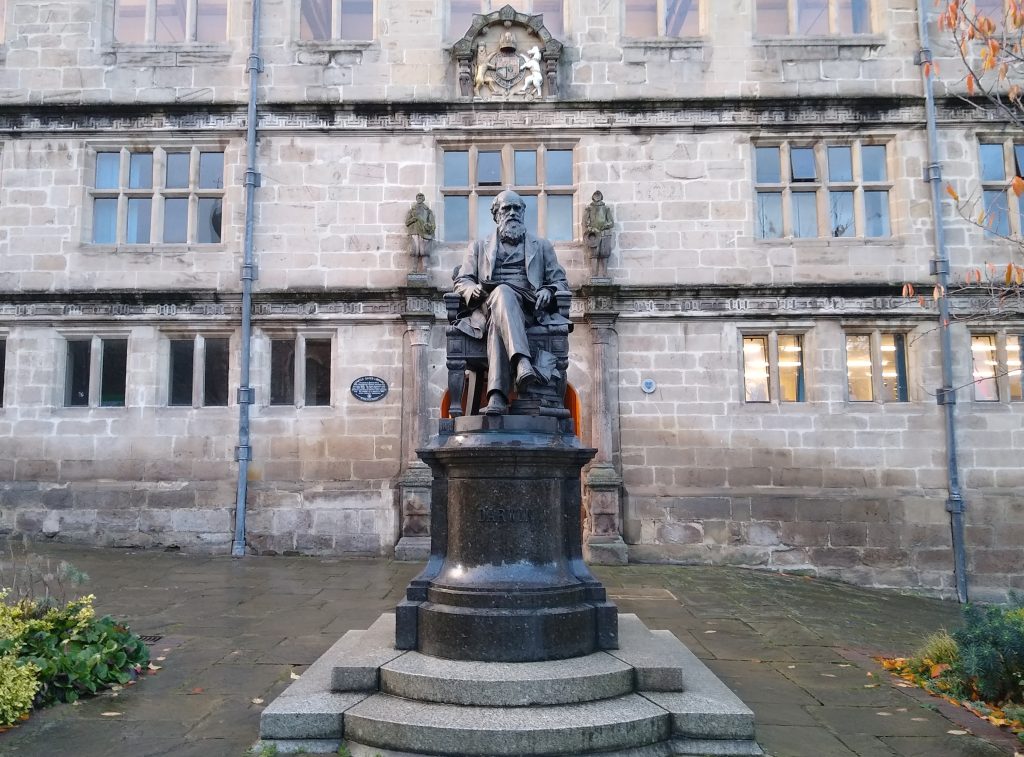 And if that's not enough, there's plenty happening there present-day as well. There's a beautiful park and garden to visit, a wealth of independent shops and galleries, loads of live music venues, and countless great places to eat and drink.
Shrewsbury is well-connected by rail, with direct links to Birmingham, Manchester, Chester, Hereford and major locations in Wales, and a 2.5 hour service to London. By car, it's off the A5 just after it leaves the M54, and around 3.5 hours north-west from London. It's tricky to park in the town centre, but there are several large car parks just outside the bounds of the river: try Frankwell or Abbey Foregate car parks. The town centre is compact, so it's easy to explore on foot!
A DAY IN SHREWSBURY
If all you have is one day, you can still get a great look at this picturesque and historic town.
MORNING: QUARRY PARK, THE RIVER AND THE DINGLE
There are two Treasure Trails available for Shrewsbury. Treasure Trails are self-guided themed walks which lead you around an interesting route, cracking clues along the way to solve a puzzle or mystery. You can either download them to print at home or have a full-colour printed copy posted to you. They tend to show you all the most interesting sights in the area, so I recommend them as a great way to explore a new town! We did both trails available and they were both great. But if I were to just choose one it'd be Darwin's Shrewsbury, which included a short stretch along the river and took in Quarry Park and the Dingle, a beautiful public garden.
Even if you don't choose a Treasure Trail during your trip, the river, Quarry Park and the Dingle are must-sees, so take a couple of hours to explore this area!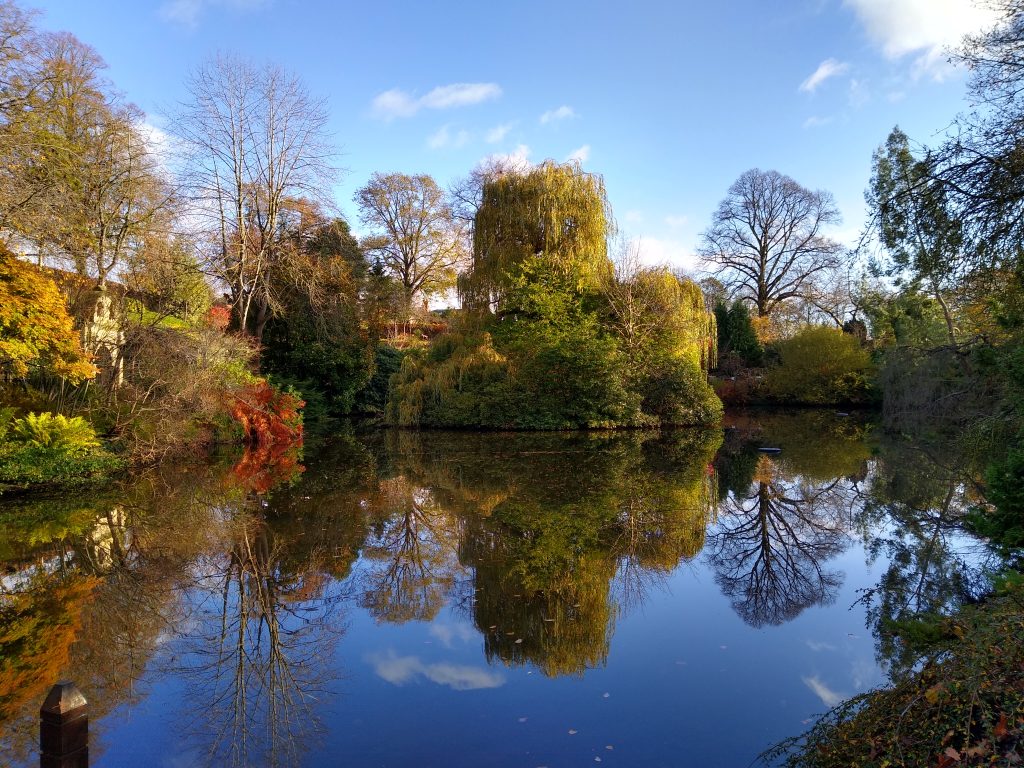 LUNCH
Both Treasure Trails start and finish at Darwin's Gate in the centre of town, so there are lots of eateries close by to choose from for lunch. We particularly liked The Loopy Shrew, on Bellstone opposite the Market Hall. I had a delicious pulled pork sandwich with slaw, and husband had sausages and mash. We ate here a couple of times during our week and found that everything had that most important ingredient of all: attention to detail. Every element on the plate was thoughtfully chosen and carefully flavoured and seasoned, which for me really makes food worth going out and paying for. I'd go there again any day!
AFTERNOON: A BIT OF HISTORY
Spend your afternoon taking a look at some of Shrewsbury's history. We really enjoyed St Mary's Church, which has an unparalleled collection of stained glass from all over Europe, and many other beautiful features. Several other churches are also open to visitors in the area. Try St Chad's, St Alkmund's, Shrewsbury cathedral and Shrewsbury Abbey.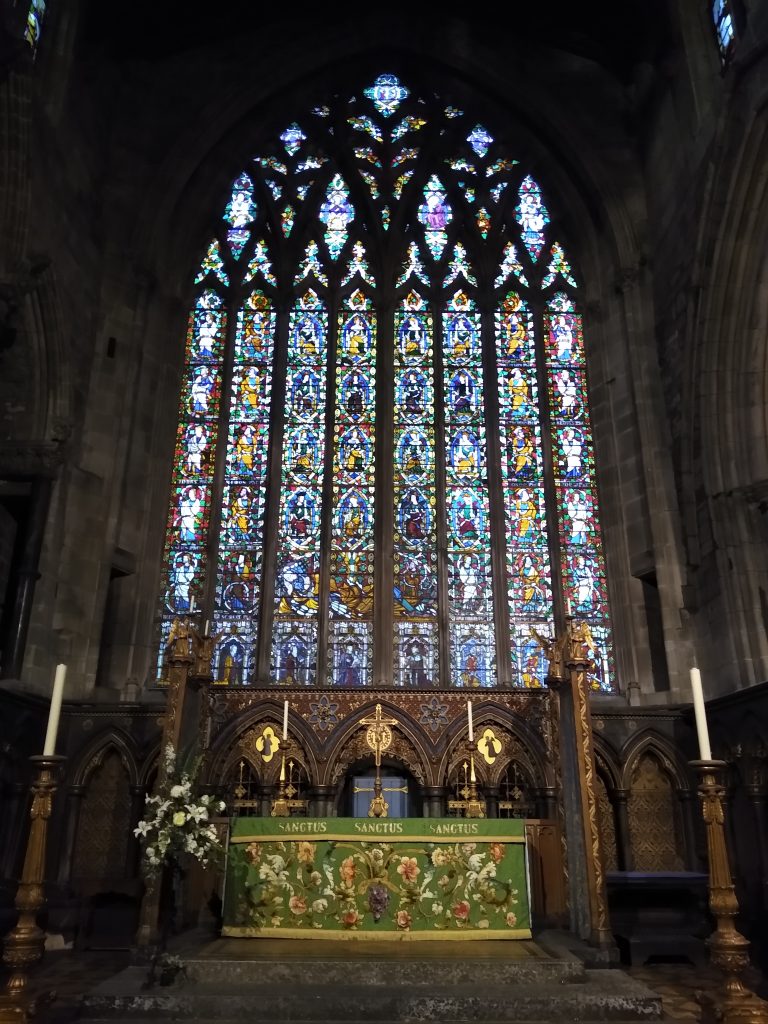 You could also visit Shrewsbury's highly-rated Museum and Art Gallery, which houses exhibits of archeological and geological finds, social history, industrial history, fine art and ceramics, almost all from Shropshire's past. We didn't make it but I wish we had! Entry is free – check opening times before you visit.
Or visit Shrewsbury Castle – now a military museum. This isn't really our kind of attraction, but it is popular and highly-rated, and the castle is worth a look from the outside too. In the grounds you can also find Laura's Tower, a little folly built as a summer house for the owner's daughter, with good views across the town.
If you need a break, consider a drink at Paws Cafe on Mardol. It's a cat cafe where you pay for the time you spend, and get one free (soft) drink per half hour while you enjoy the company of eleven beautiful cats. We had a great time meeting the cats (and a very nice Bailey's hot chocolate too).
Or, just a few doors down, the historic King's Head offers a friendly welcome, a good selection of drinks including guest ales, and a fascinating medieval mural, which was discovered on the chimneystack during a refurb in 1987.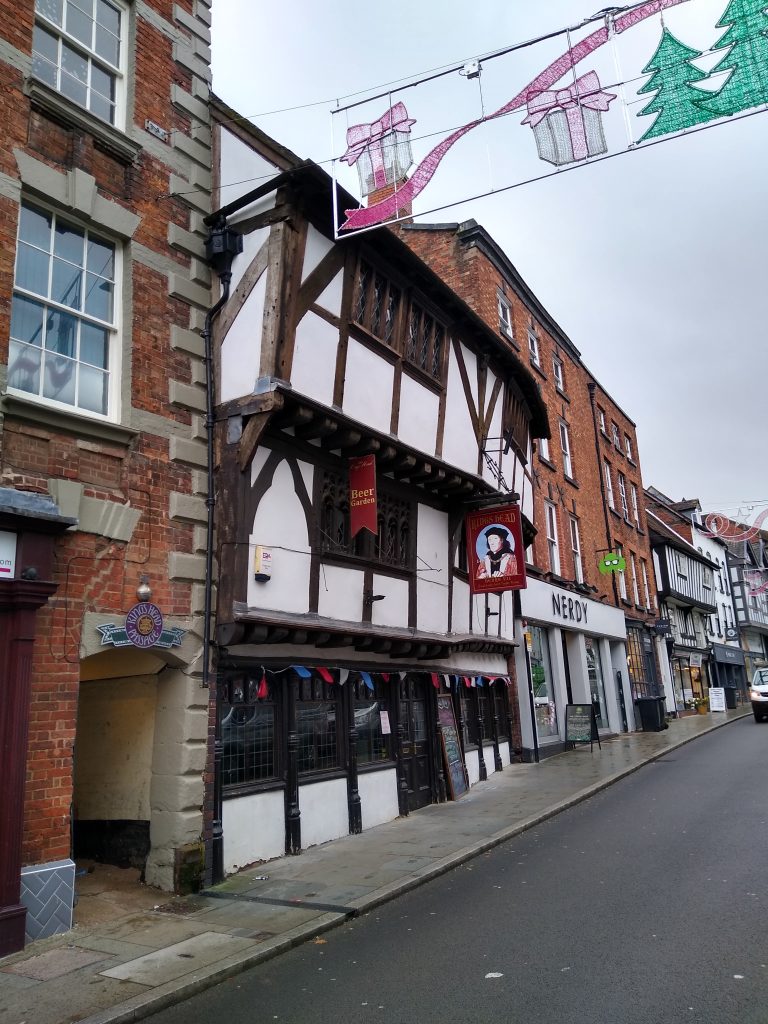 DINNER
Need some grub before you jump on the train back home? You've got to try the fried chicken at Bird&Beer, just next to the station. The food is delicious and they have a great range of craft beers to choose from too.
TWO DAYS IN SHREWSBURY
Two days, or a weekend, in Shrewsbury, gives you even more time to explore its rich history as above or try a second treasure trail. But perhaps you'd like something a little different too…
SHOPPING
For a spot of shopping, visit the Market Hall. You'll find it by the striking sixties clock tower that towers above! Though the current hall was built in 1965, there has been a market on the site since Victorian times, and Shrewsbury has had a market since early medieval times. You can find a huge variety of stalls there, from traditional foods and groceries to vintage items and handmade gifts, and a range of bars and cafes. There are plenty of lovely independent shops on the streets too, of course, including gift shops, galleries, antiques shops and various speciality shops. It's well worth spending some time exploring all those little medieval side streets to see what you can find!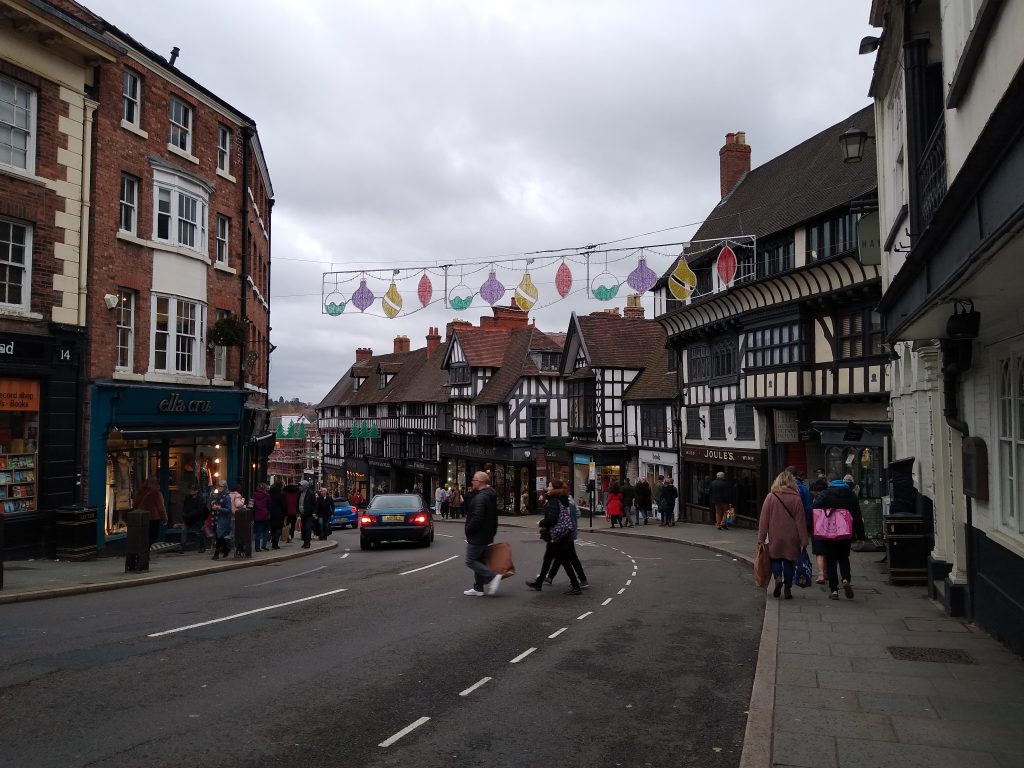 THE WORLD'S MOST INTERACTIVE PRISON
Shrewsbury Prison, closed since 2013, offers another dose of history and a surprising range of other activities too! You can get a guided or self-guided tour, book an escape room or ghost tour, or try paintball or axe-throwing. You can even spend a night behind bars, if it takes your fancy!
WALKS
There is plenty of scope for walking in and around Shrewsbury, including the riverside path (though it is liable to flooding in the winter and some parts were closed when we visited). But if you're wanting to stretch your legs a bit more and get out of town, you could walk the five miles along the Shropshire Way to Haughmond Abbey ruins. Alternatively, there's a bus that can take you to the Abbey, or you can park your car there. Haughmond Hill is also close by and known for its lovely walks and impressive views. This is another place I wanted to go to on our trip but didn't quite make it – we were so spoiled for choice!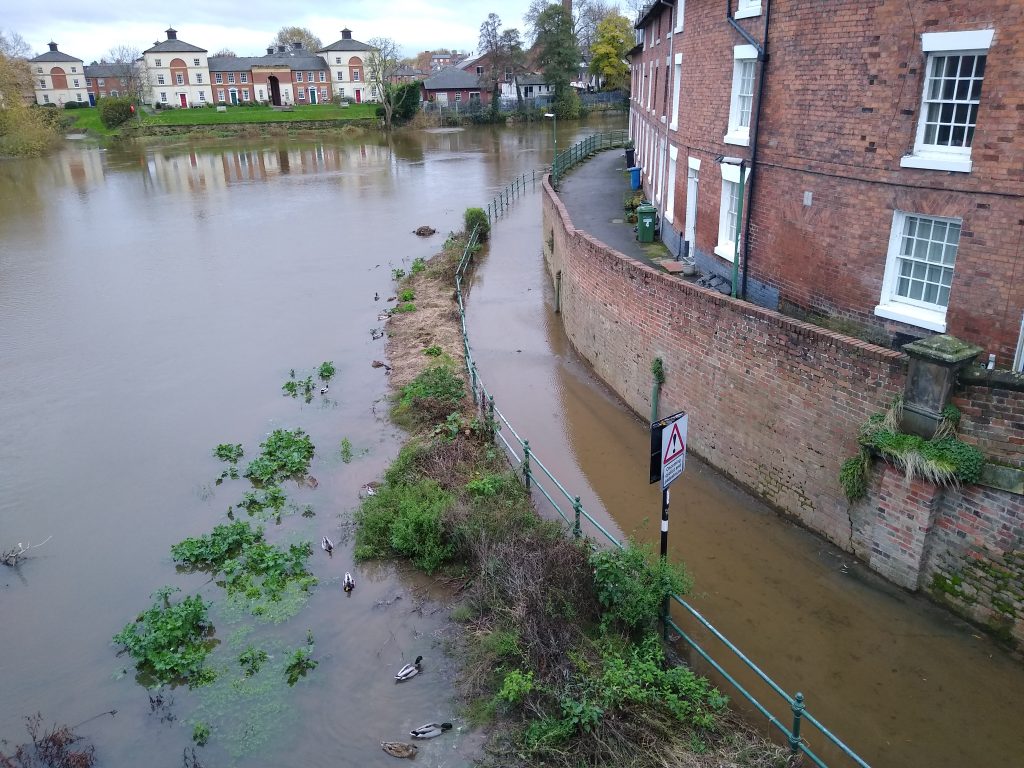 PUBS & BARS
Fans of real ale and craft beer will be delighted with the number of great pubs and bars to be found in Shrewsbury (and there are several swish-looking wine bars too).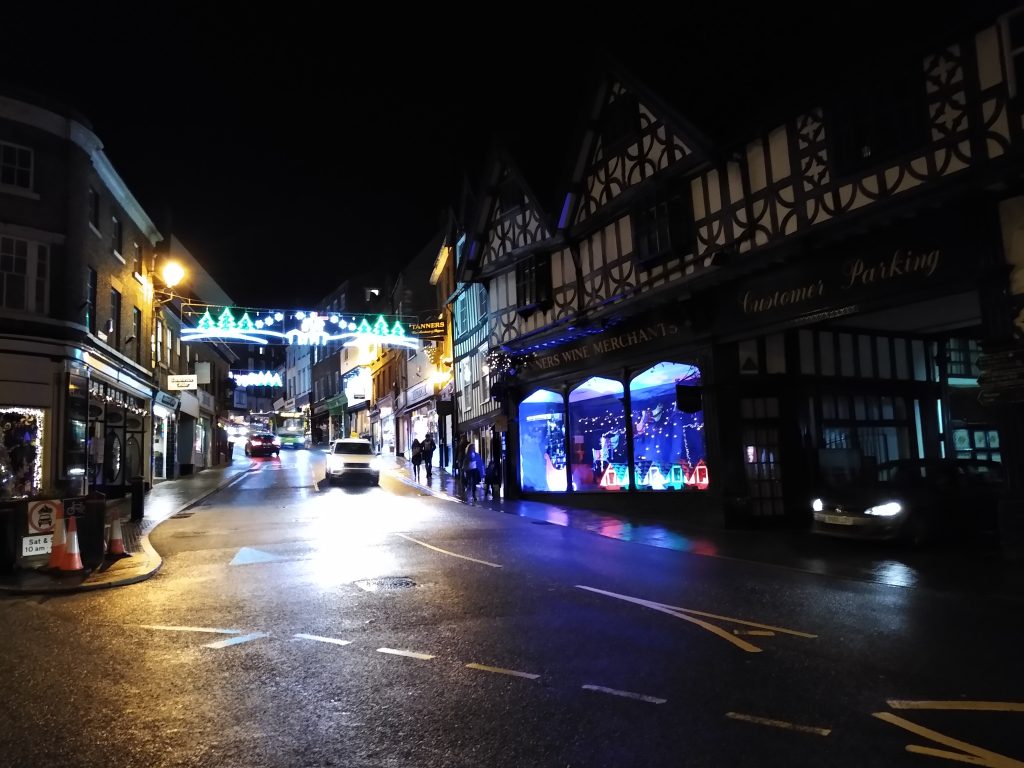 For cosy traditional pubs and historic coaching inns, visit The King's Head (Mardol), The Three Fishes (Fish Street), The Nag's Head (Wyle Cop), The Old Post Office (Milk Street), The Loggerheads (Church Street), The Hole in the Wall (Shoplatch) or the Bull (Butcher Row).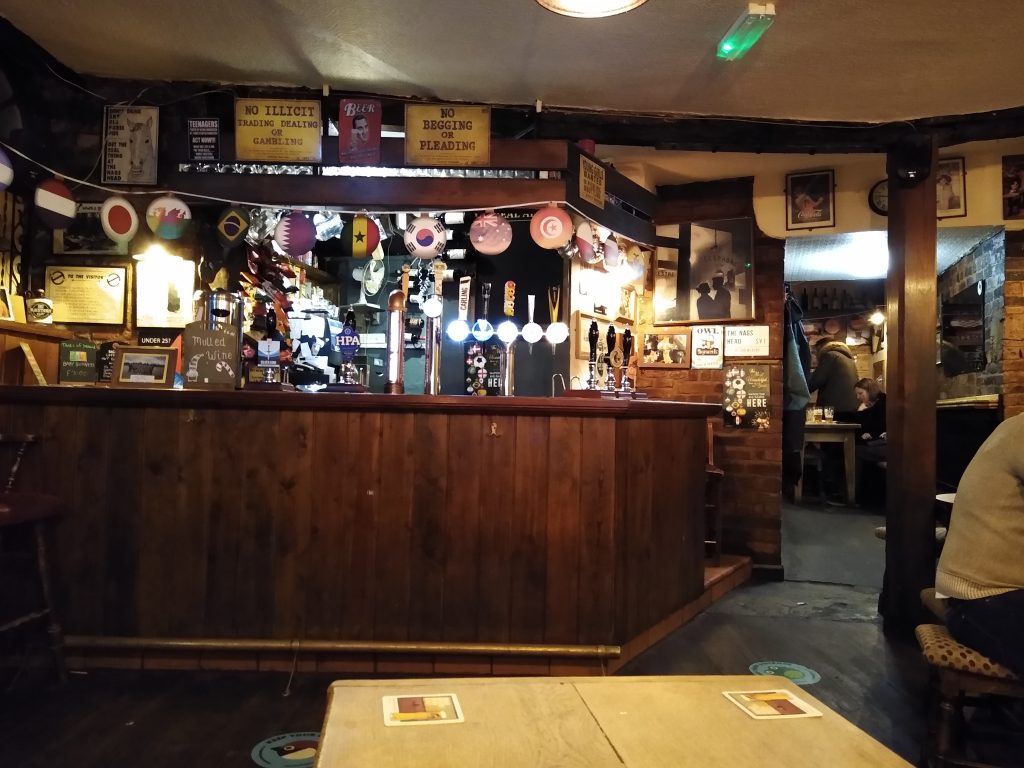 For a modern feel and great craft beers, we loved Oil, House of Grain, and especially Tap and Can. Rad Beer, a bottle shop with a friendly tap room open Fridays and Saturdays, is a bit of a walk – 30 mins from the town centre – but well worth a visit for beer fans.
LIVE MUSIC
We were struck by how many of the pubs and bars around Shrewsbury were advertising live music! It seems there are many small music venues in town, as well as the bigger Buttermarket and Theatre Severn. If you're into live music, make sure to catch an act or two!
When we go back I'd really like to make sure we get to Albert's Shed!
3-7 DAYS IN SHREWSBURY
If you've got more time, you can really make the most of all Shrewsbury has to offer.
EATERIES
There is an abundance of eateries to choose from in Shrewsbury. I've already mentioned the fantastic Loopy Shrew and Bird&Beer. Another place we really enjoyed was Hickory's Smokehouse, where we had brilliant brisket and fajitas and the atmosphere was really buzzing!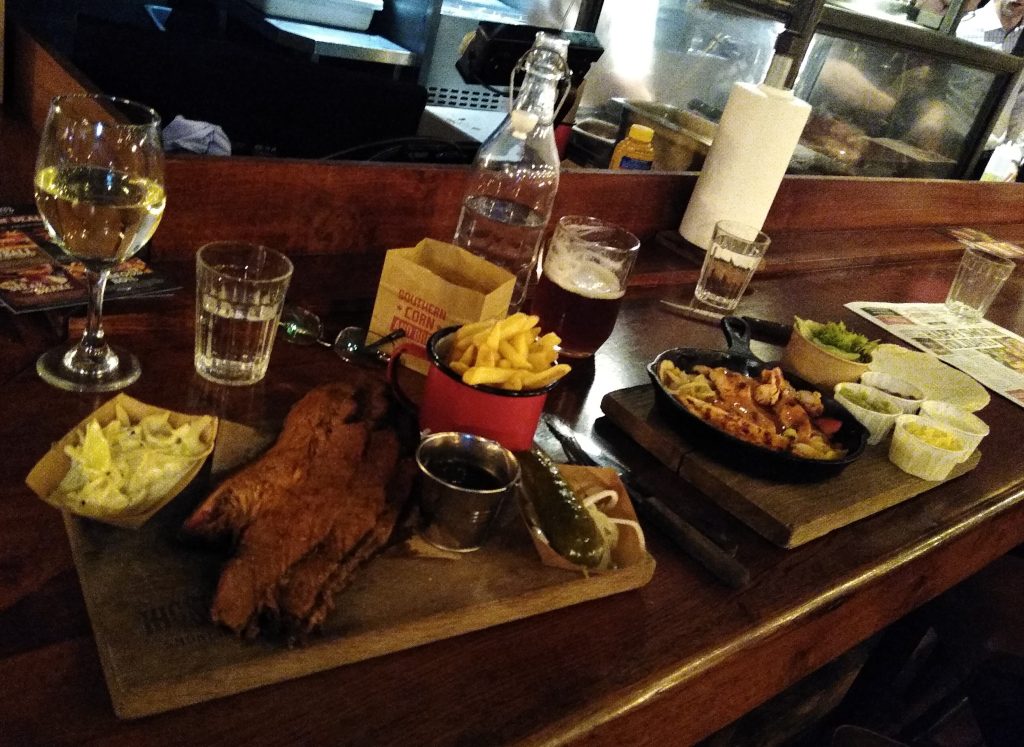 Next time I go to Shrewsbury, my to-try list would include The Walrus, a Michelin-starred restaurant on the riverside; Dough and Oil, a little pizzeria connected with the aforementioned Oil bar; St Nicholas Bar and Grill in its beautiful converted church building; Csons (I think you say sea-sons); and two lovely-looking Italian places: Osteria and La Dolce Vita.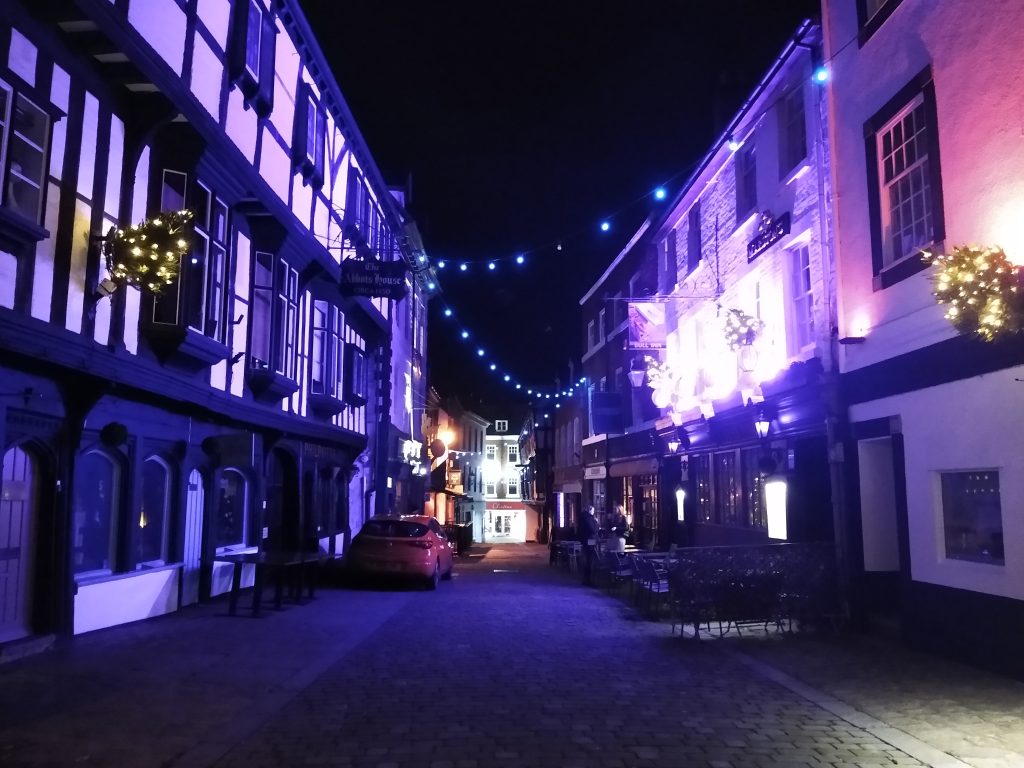 For the sweet-toothed, Chez Sophie's crepes look extremely tempting too. And there's a speciality doughnut shop – Planet Doughnut – tucked away on Claremont Hill in the shadow of St Chad's church.
COUNTRYSIDE WALKS AND NATURE RESERVES
Shrewsbury is just north of the Shropshire Hills AONB (Area of Outstanding Natural Beauty), and there are lots of fantastic hill walks to do within a half hour drive or so.
We chose the Carding Mill Valley and Long Mynd. There's a National Trust car park (£5 the day for non-members) with a cafe and facilities, at the start of the route. It's also easily accessible from Shrewsbury by train or bus. The whole place was stunning, the paths were well-kept, and we had a great walk. I have to admit we got a little lost on the way down (I blame the freak hailstorm…) and almost ran into trouble due to the river being swollen, so stick to the waymarked paths, kids, and always, always be prepared for adverse conditions!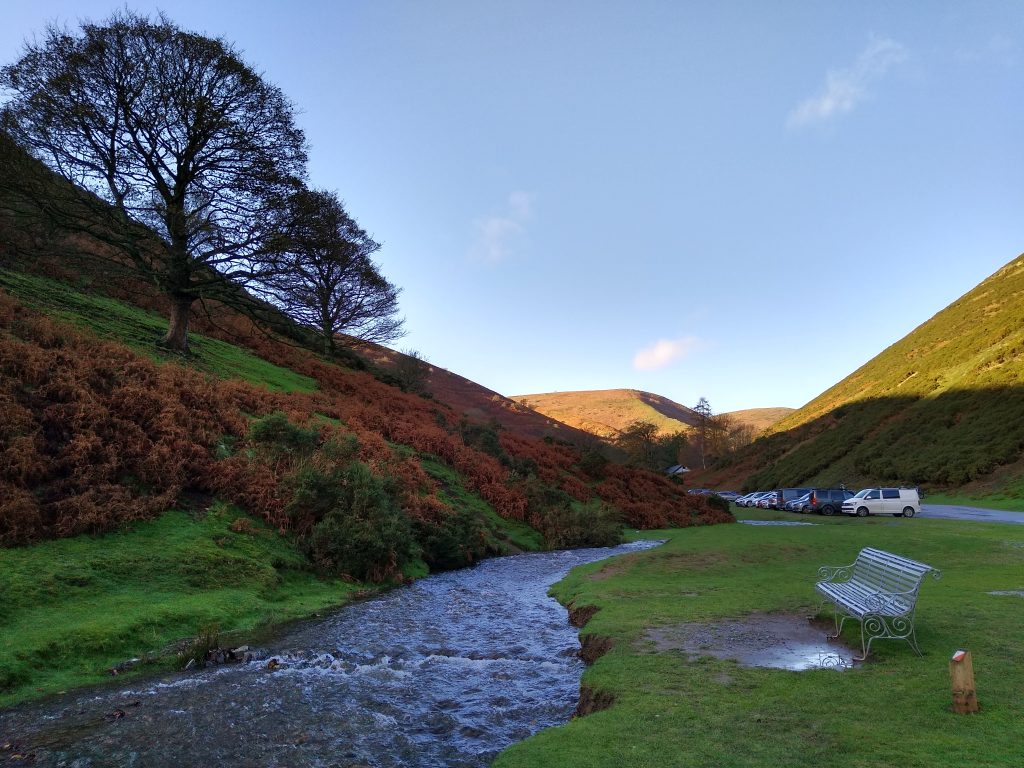 The Wrekin is a prominent feature on the Shropshire landscape and provides another popular walk. The Clee Hills are the highest in the area, but a much longer drive from Shrewsbury.
The Stiperstones Ridge, in the Stiperstones National Nature Reserve, is another beautiful place to walk. We went here but didn't give ourselves nearly enough time to explore! The views were fantastic though, even on a misty November day and even without going to the top! And we saw lots of birds, plant species and fascinating fungi on the short walk we did.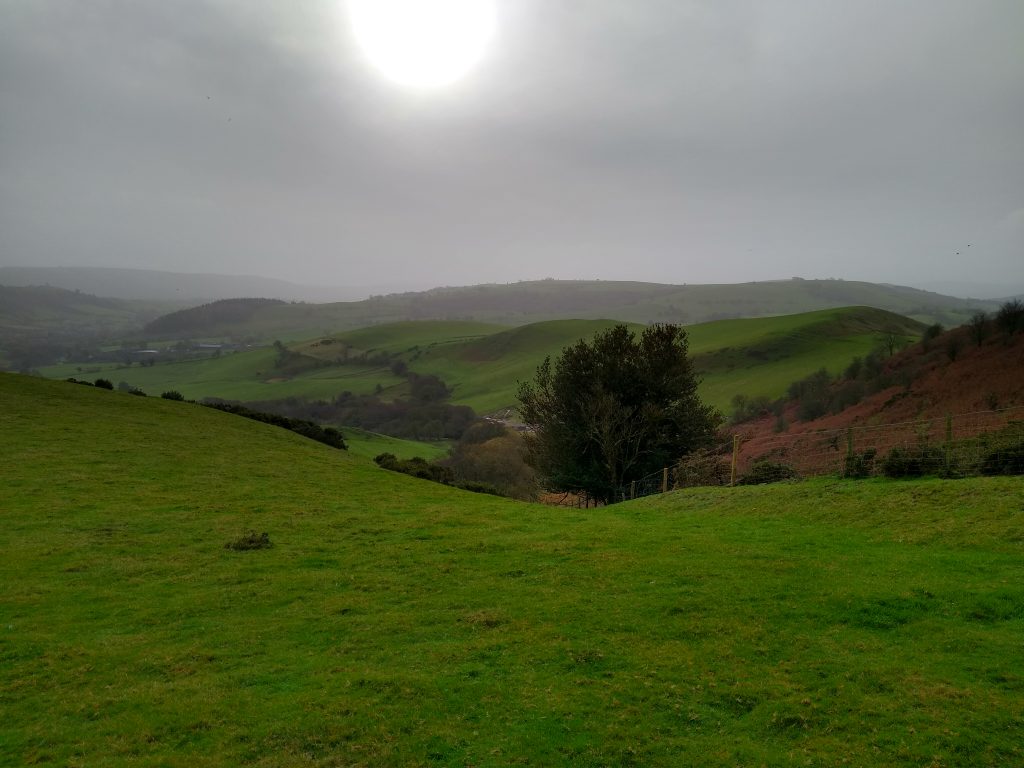 Bird-watchers and nature-spotters note there are a couple more nature reserves close by: Whixall Moss and Venus Pool. However, we judged them probably best seen in spring and summer.
OTHER OUT-OF-TOWN ATTRACTIONS
Ironbridge village is a beautiful and interesting place to visit, and its historic bridge is an icon of the Industrial Revolution. It's a pleasant 35 minute drive, or 40 minutes on the hourly Line 19 bus. Ironbridge offers several industrial museums, a living museum bringing Victorian times to life, and plenty of its own independent shops and eateries to tempt you. We hoped to visit the Museum of the Gorge, but sadly it was closed for repairs when we went. But we took a nice walk through the woods alongside the river Severn, had a tasty lunch and a pint in the White Hart, and enjoyed the shops and the views of the gorge.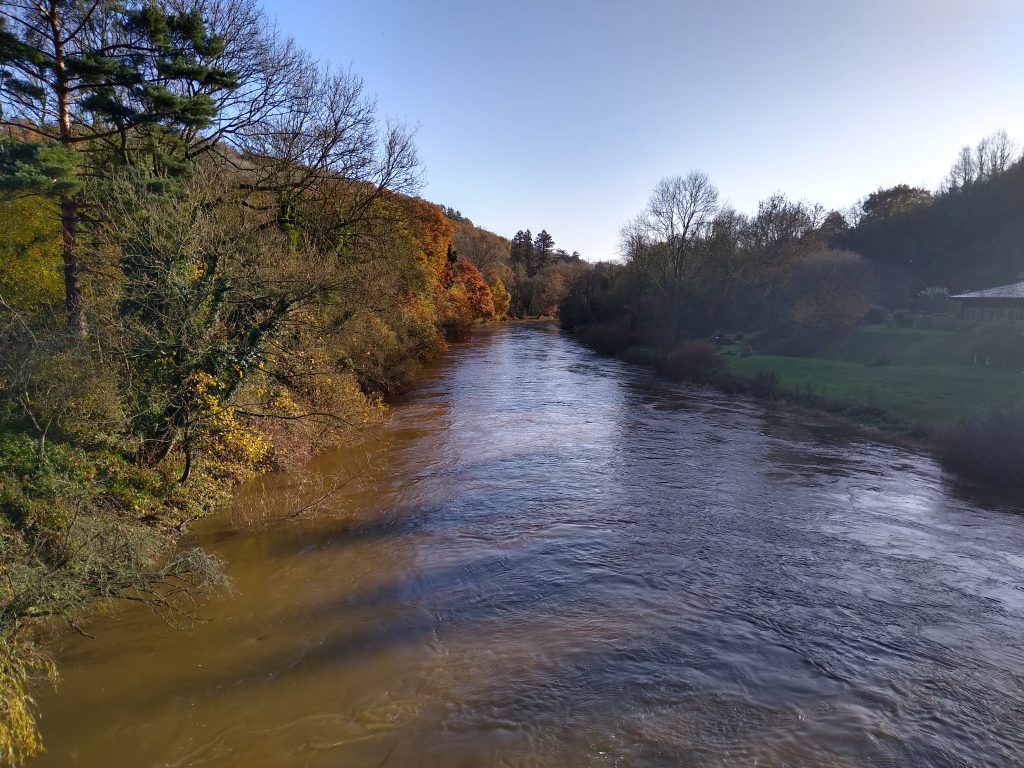 Finally, the National Trust's highly-rated Attingham Park is only a 20 minute drive away (and also accessible by bus). It's an 18th century estate, with 200 acres of parkland and a Georgian mansion built in the 1780s. The grounds include a deer park, landscaped gardens, woodland walks and a walled kitchen garden. We didn't make it his time, but it looks like a gorgeous place to spend a day.
SHREWSBURY WRAPPED UP
Shrewsbury exceeded all my expectations – it's a really fantastic place to visit with a huge amount to keep you busy! Whether you're looking to indulge in shopping, eating and drinking; to stimulate your mind with some history and historic sights; or to get some fresh air and exercise, you'll find it all in abundance. However long your trip, I hope this guide helps you to choose how to make the most of your time!
WHAT ABOUT YOU?
Do you know Shrewsbury? What are your favourite spots to visit, eat or shop? I'd love to hear in the comments!
LIKE THIS POST? PLEASE SHARE!