Because it's not the big goals and successes in life that bring true happiness, but the little joys that you choose to notice each day.
Seedlings! A wonderful promise-filled sight any time of year. These are the broccoli, lettuce and choi sum I sowed in September. The winter spinach are emerging too, and so are self-sown lamb's lettuce and winter purslane. It's too late to sow seeds now but it's the perfect time to plant garlic, which I did this week too.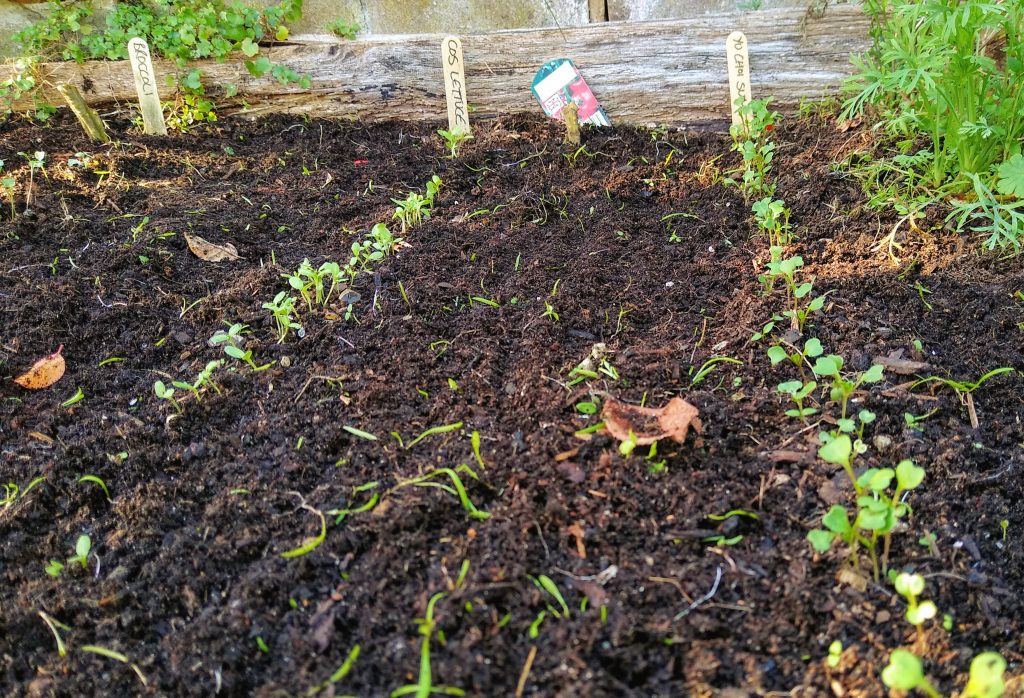 The last tomatoes and aubergines, indoors to ripen.
Crunchy, crackly beechnut shells underfoot.
Being a gardener brings me lots of doggy friends. Here's Murphy. Check out those eyebrows!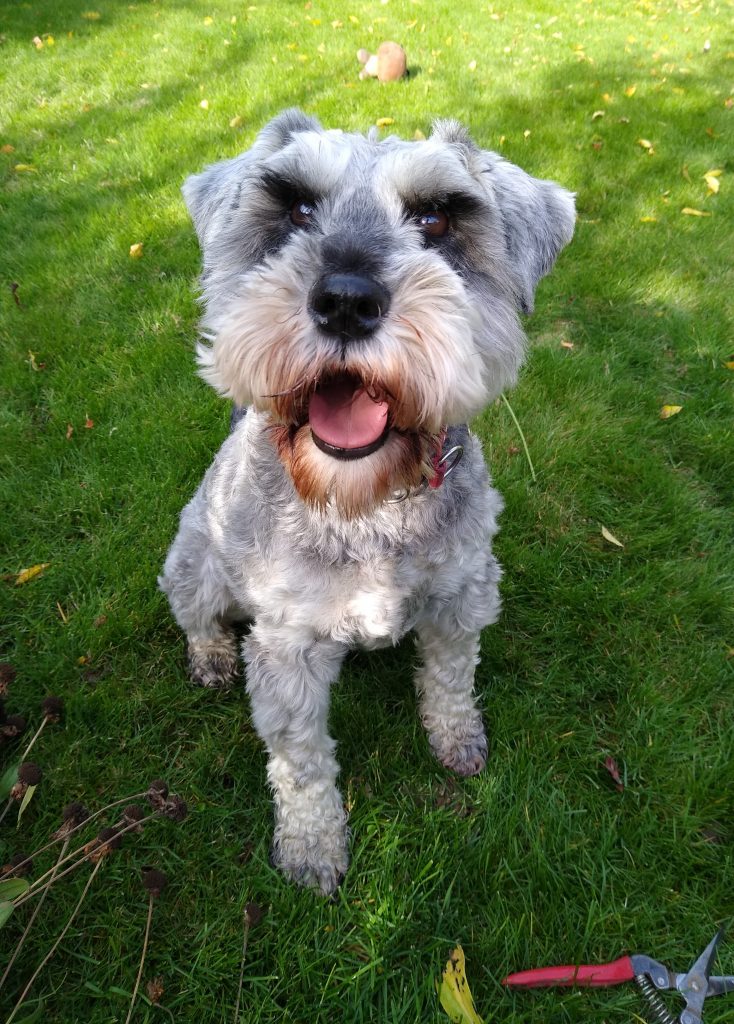 Monkshood and maple. What a combo!
Liquidambar tree is on my dream garden list.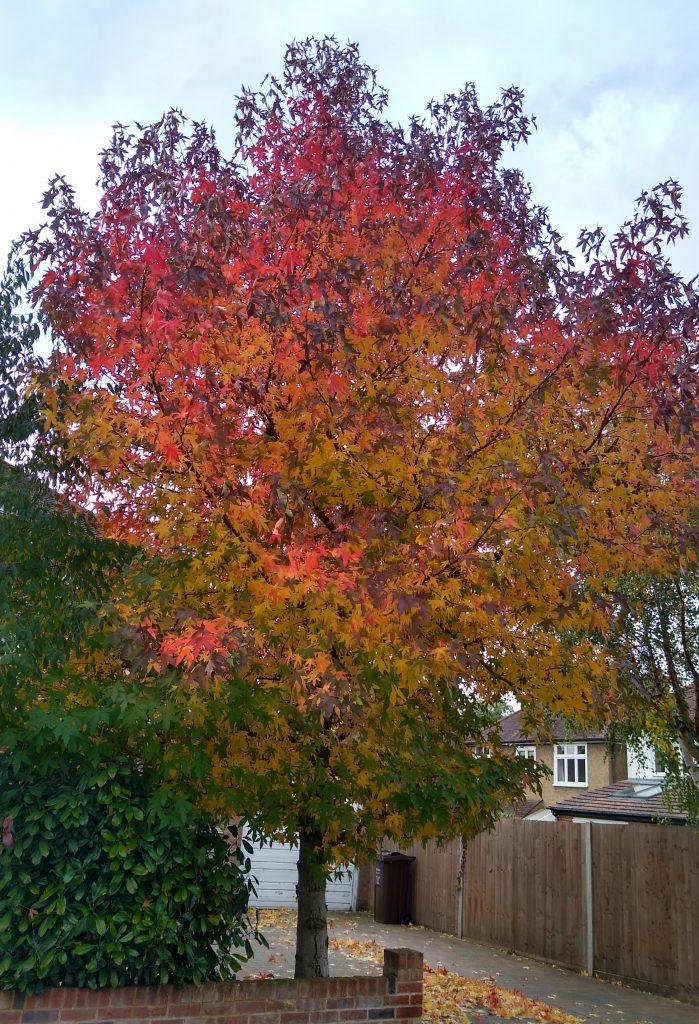 Tasty lunch of leftover oxtail on toast. I shredded it and heated it through with some fried mushrooms and a spoonful of caramelized onion chutney. Om nom!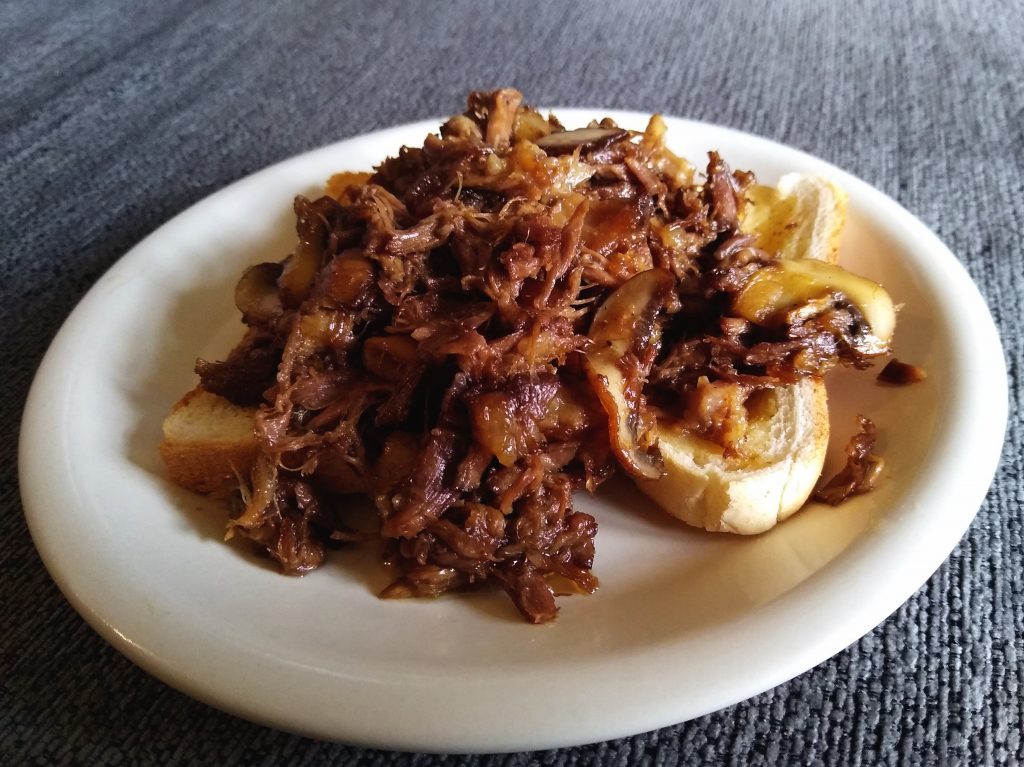 The sunshine after the rain.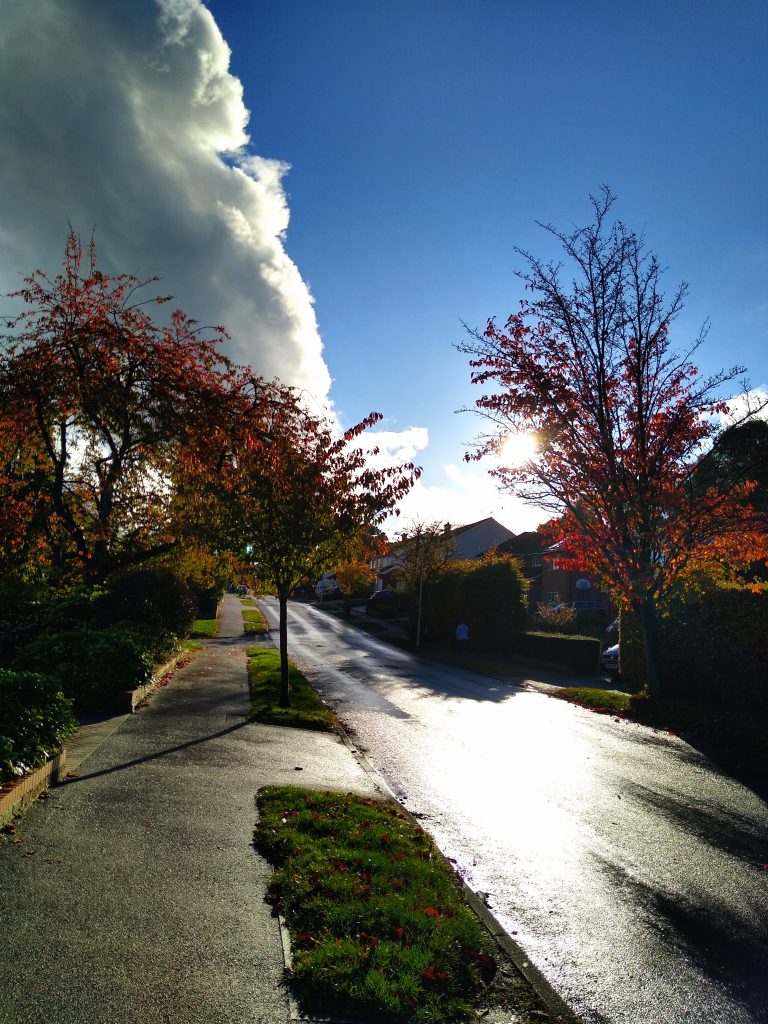 Never tire of sunrises.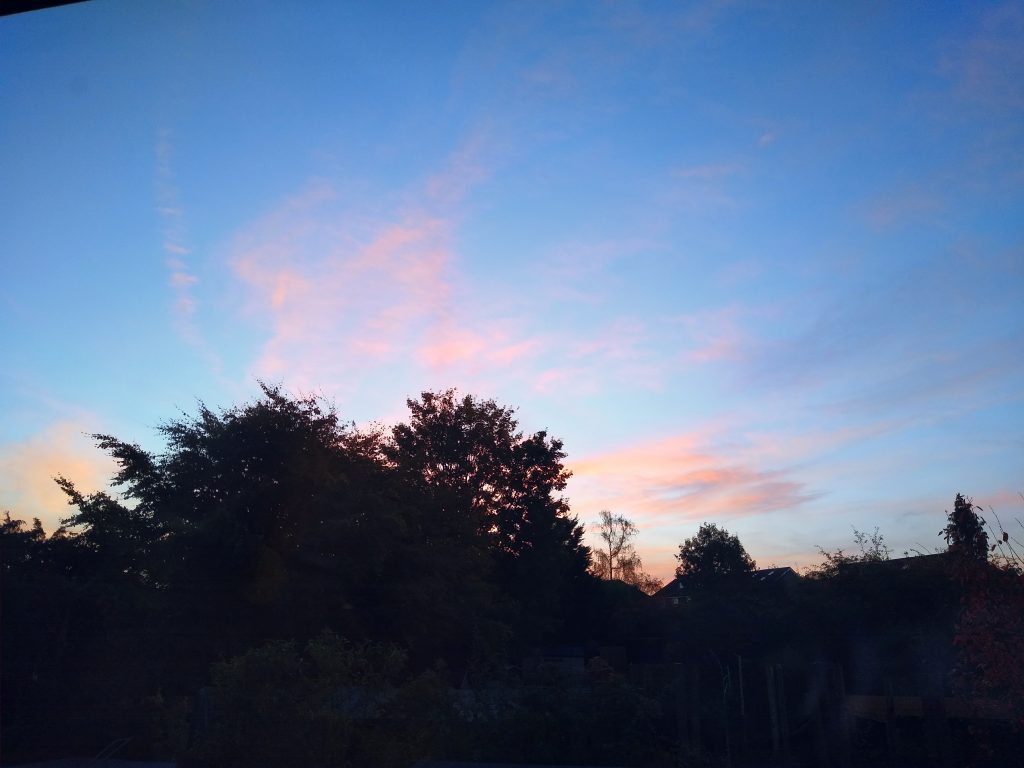 Our local nursery donated lots of surplus growbags to our community garden! We topped up the raised beds and mulched a lot of other beds too.
Bumblebee on salvia 'Hot Lips' at the community garden. These flower such a long time – they've been going since June!
Fantastic liriope muscari – one of my faves at this time of year.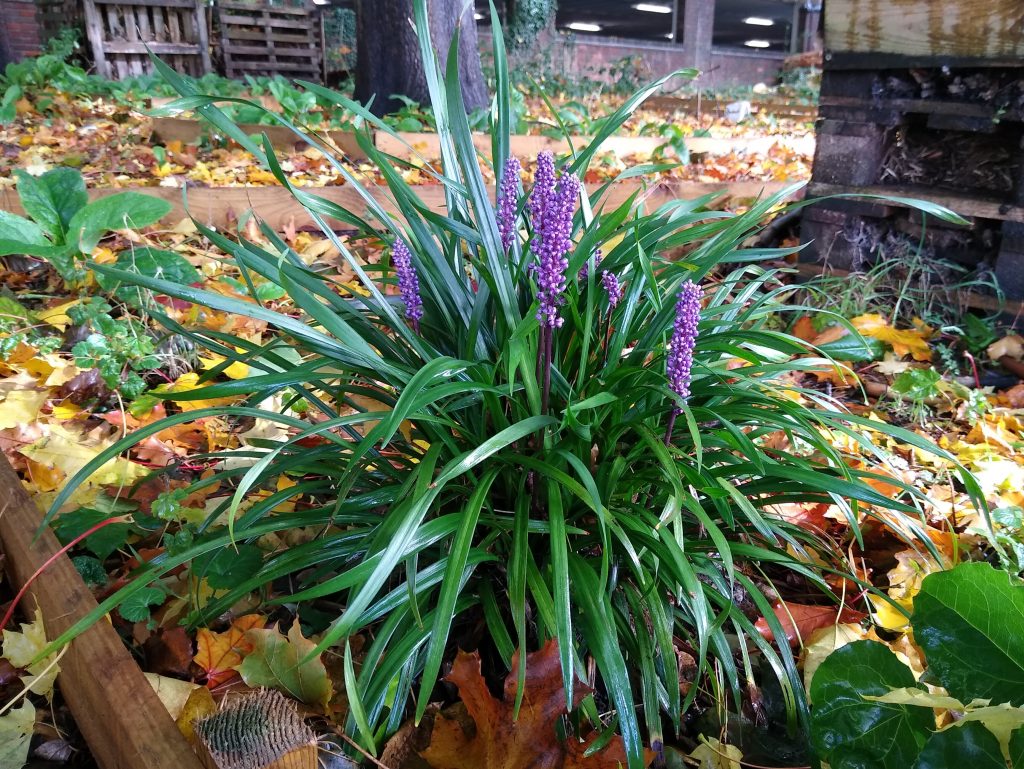 We went to the posh Indian fusion place in town and splashed out on the tasting menu. It was wonderful!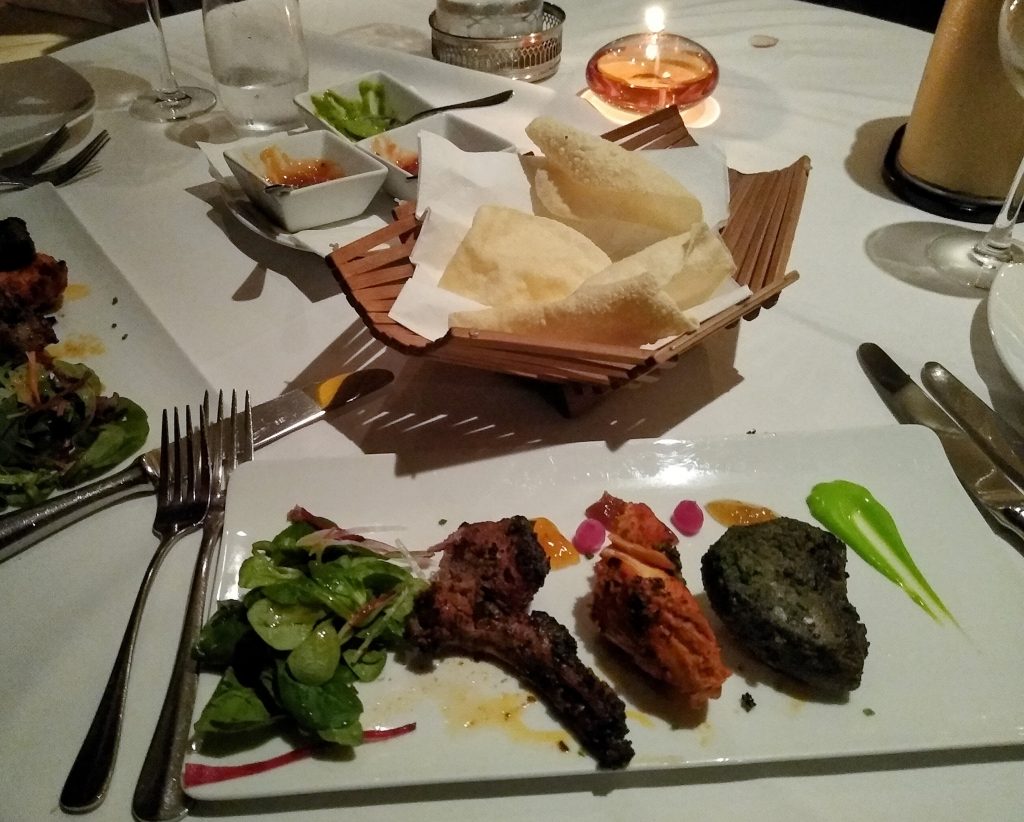 We had an amazing storm! Pink lightning, constant grinding thunder, and hailstones like acorns!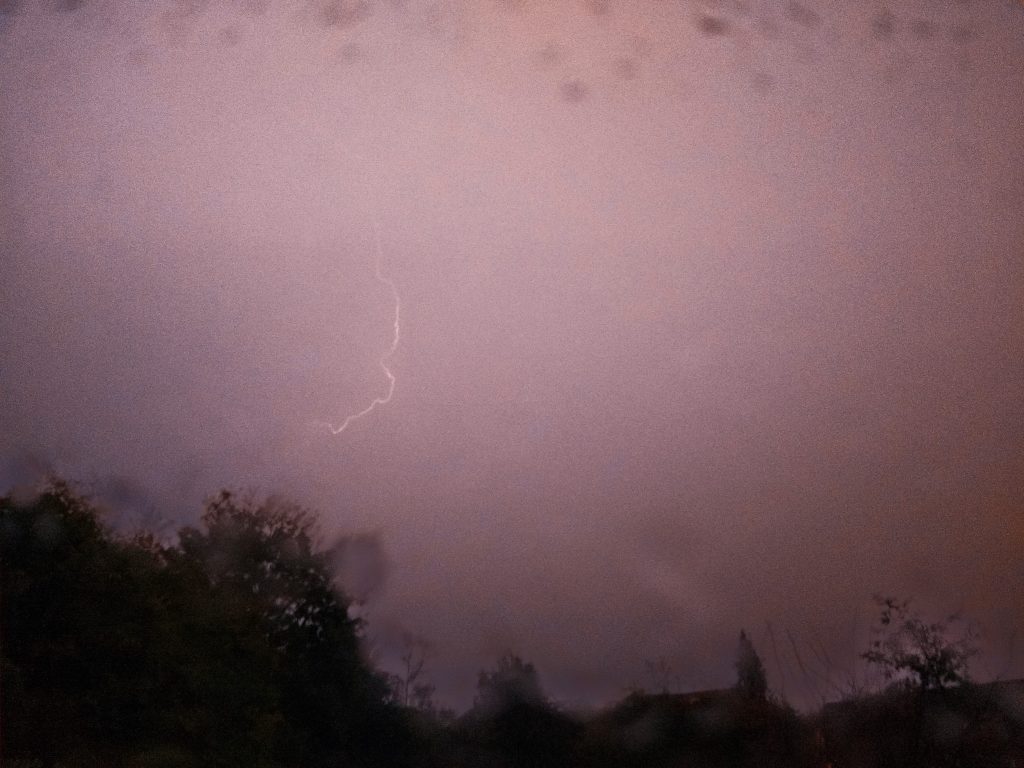 LIKE THIS POST? CLICK HERE TO SEE MORE LITTLE JOYS.