Because it's not the big goals and successes in life that bring true happiness, but the little joys that you choose to notice each day.
Met a pretty kitty.
Saw loads of tawny mining bees this week! They are my second favourite bee. Do you have a second favourite bee?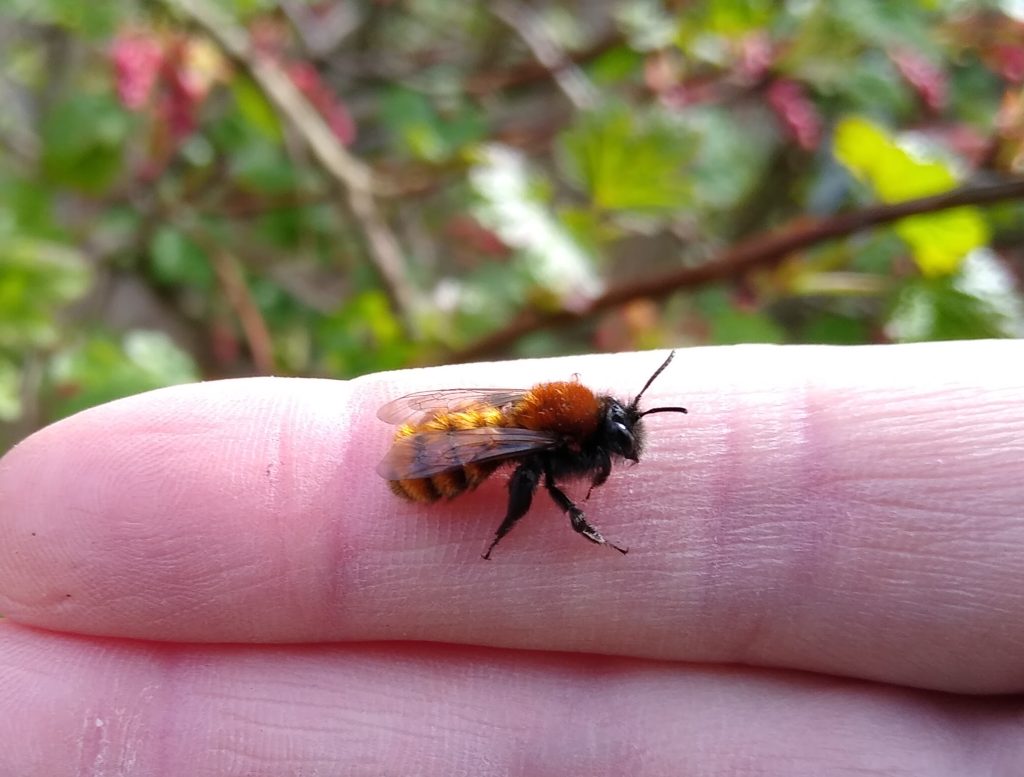 Did some beading, recreating some of my favourite old cheap bracelets with nice gemstone beads instead!
And made this! (Though it feels a bit funny saying I made it when I really just brought together things that other people made first.) Do you like it?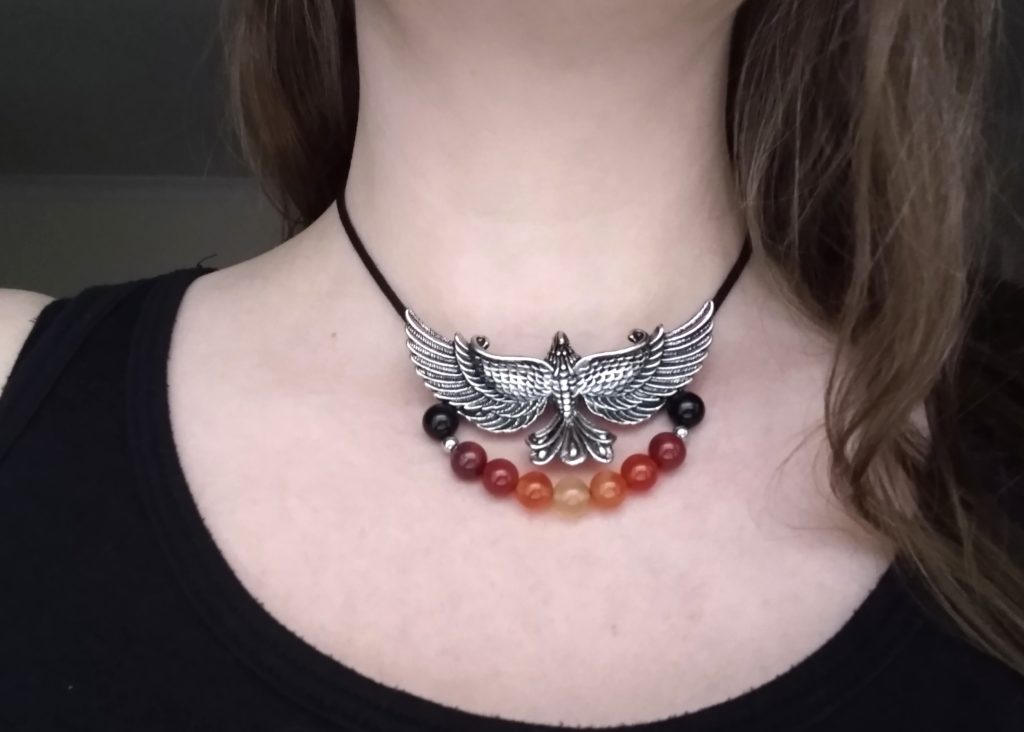 This robin came close and twittered in my ear while I was gardening. It never gets old.
Chilli leftovers for lunch! With heaps of grated cheddar, obviously.
Watched red kites in a fabulous sky.
The amelanchier blossom came out. But the best part is those coppery leaf buds unfurling among the flowers!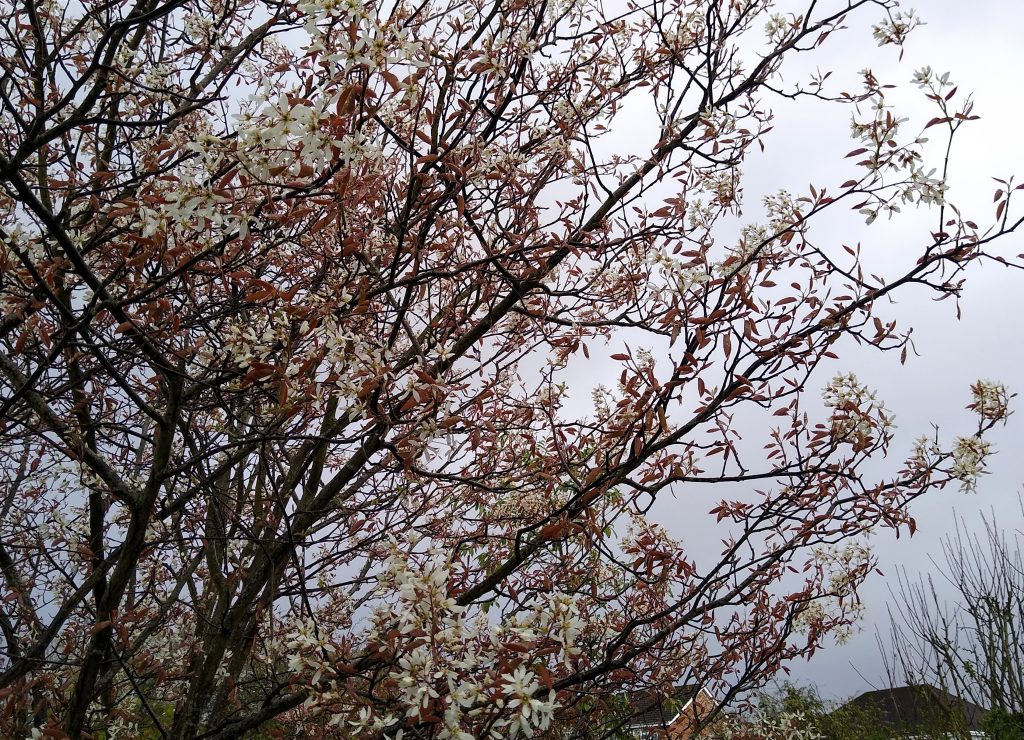 Spotted this rose, caught right up in a buddleia trunk. Plants are amazing!
Easter feast with family. It's a very long time since I made a roast dinner and I didn't get everything right, but you can't beat roast beef, Yorkshire Puddings, and great gravy!
Berberis darwinii in the garden. The bees love it!
Blackthorn blossom on our Easter Sunday walk.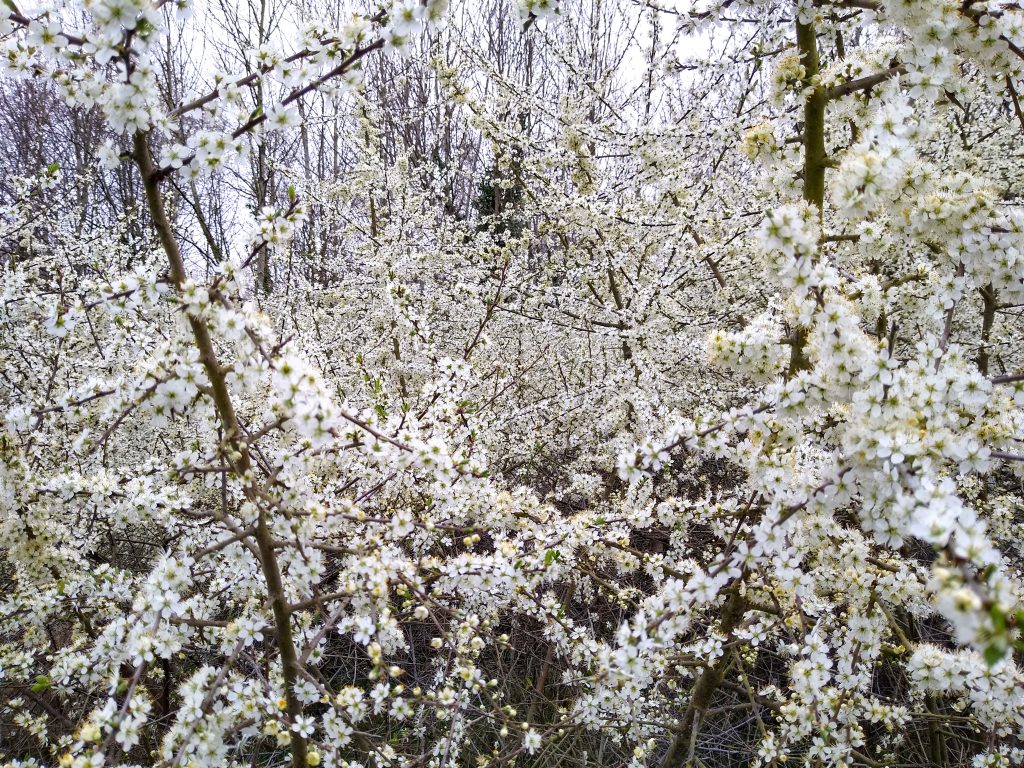 Gorgeous cowslips!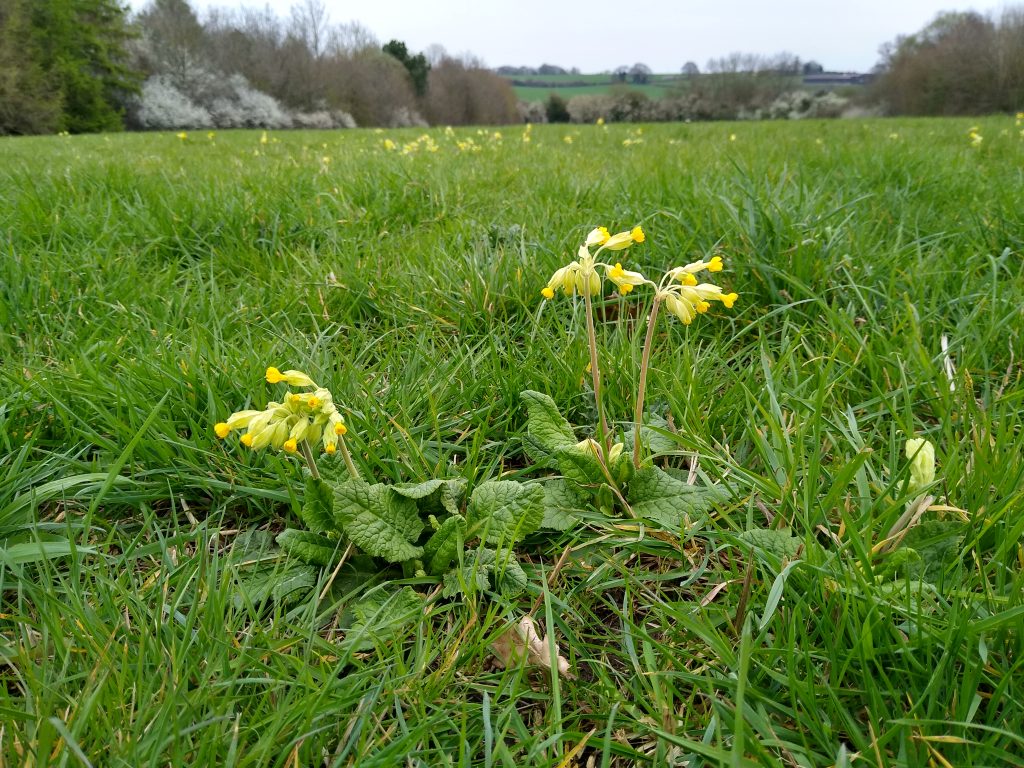 Intricate horse chestnut buds.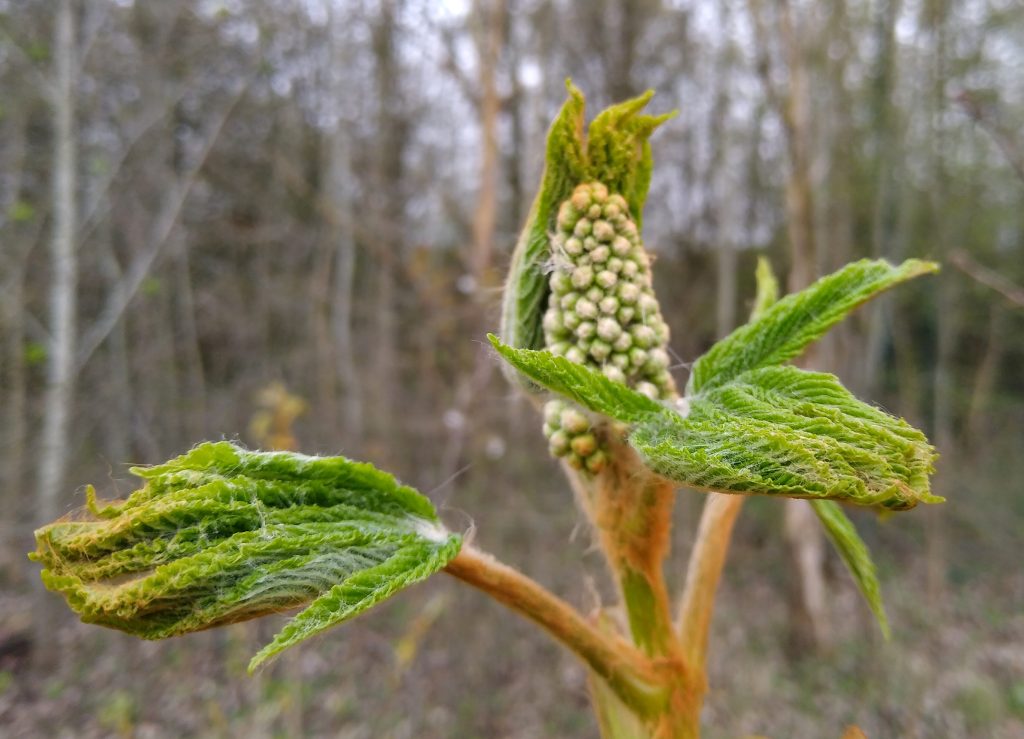 A bank holiday pub lunch with friends. We were lucky to get a table! Most pubs round here were shut – what's with that?!
We went for a windy walk across the fields.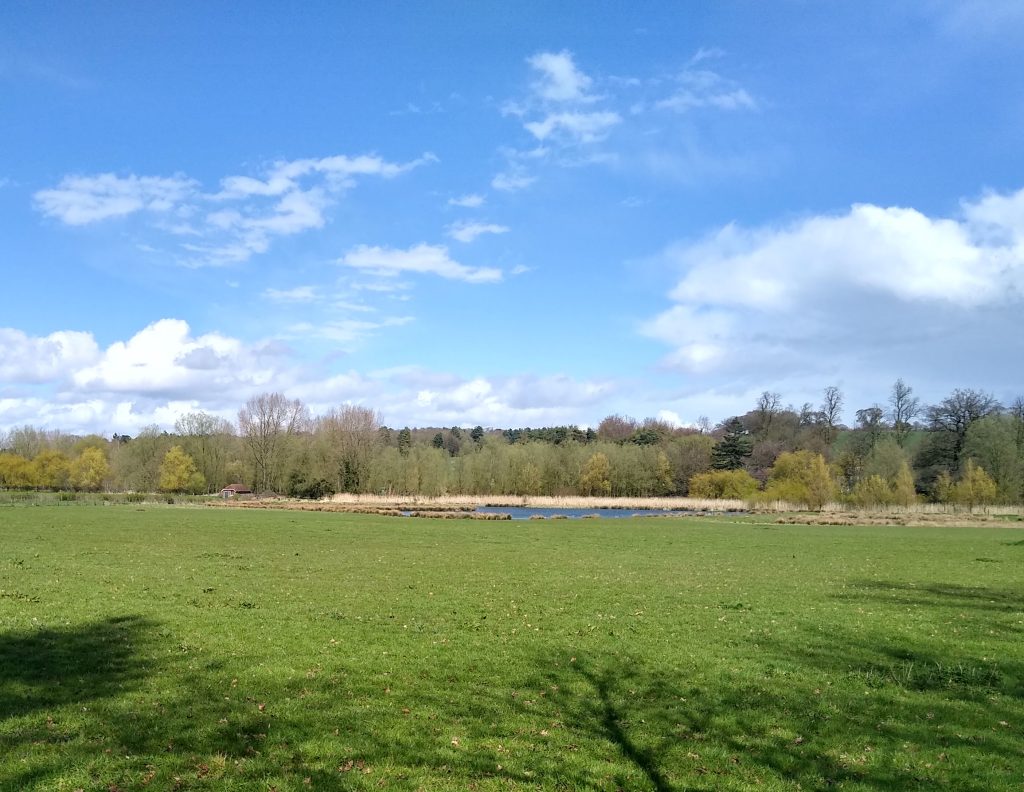 Saw some lambs.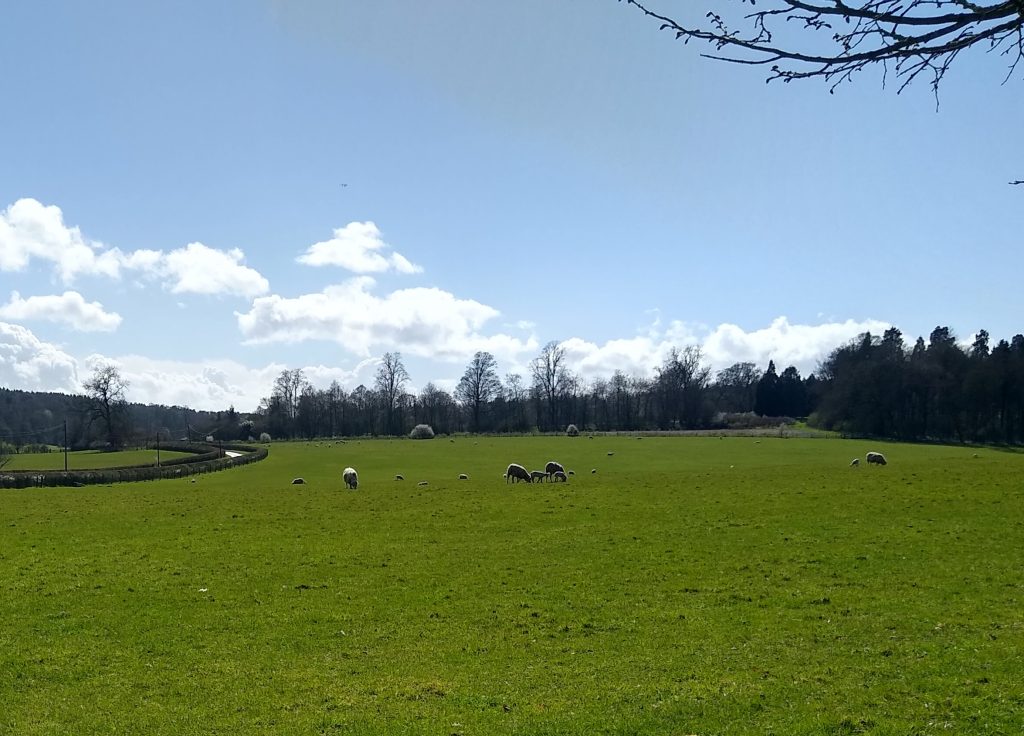 Lots of lambs!
And pheasants.
And met this white pony, hanging out with a white pheasant.
Oh, hello.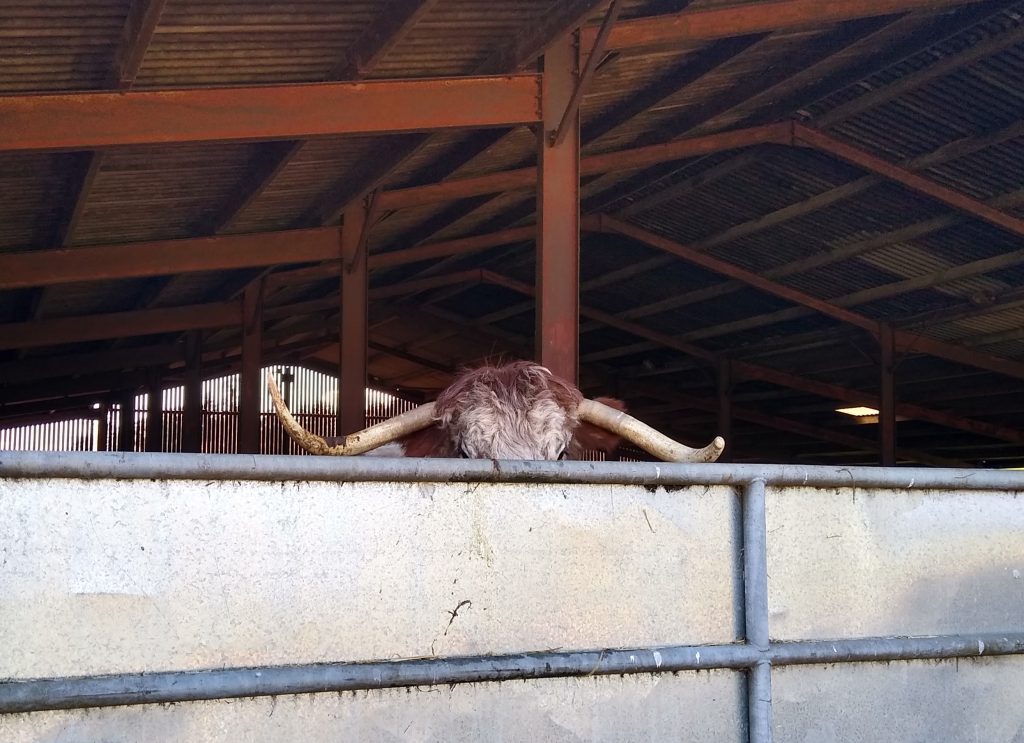 We finished the long weekend off with a stop at the posh beer shop! This one is called Hot Fudge Car Wash. Yup.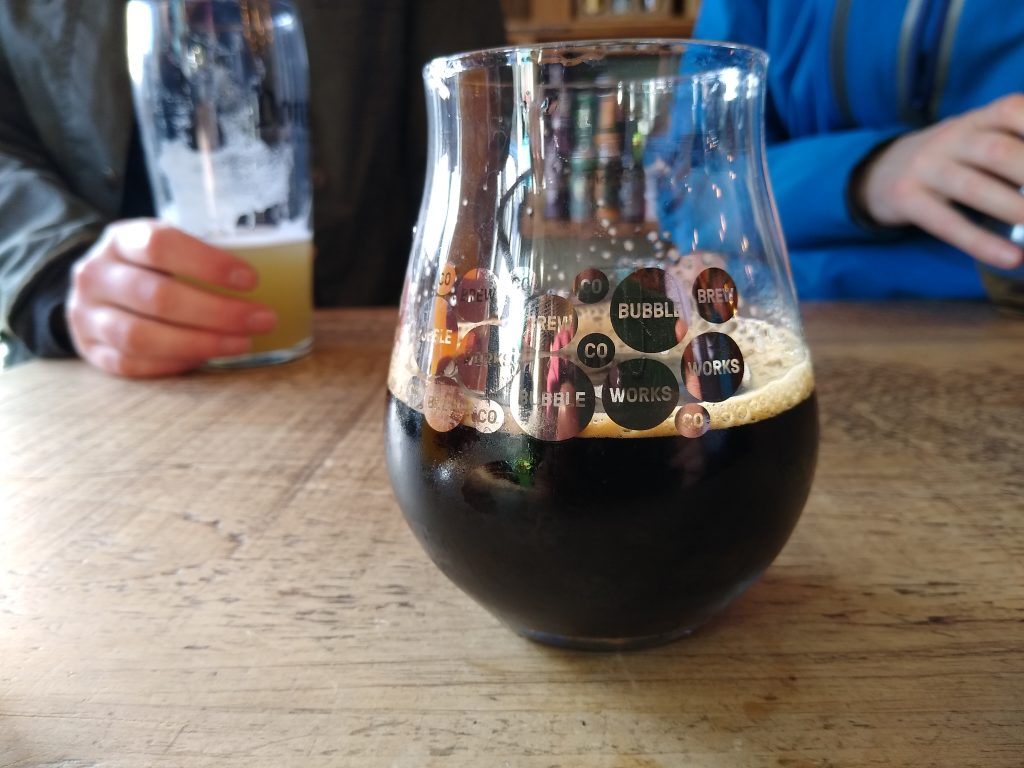 LIKE THIS POST? CLICK HERE TO SEE MORE LITTLE JOYS.